Travel Talk – Issue No. 10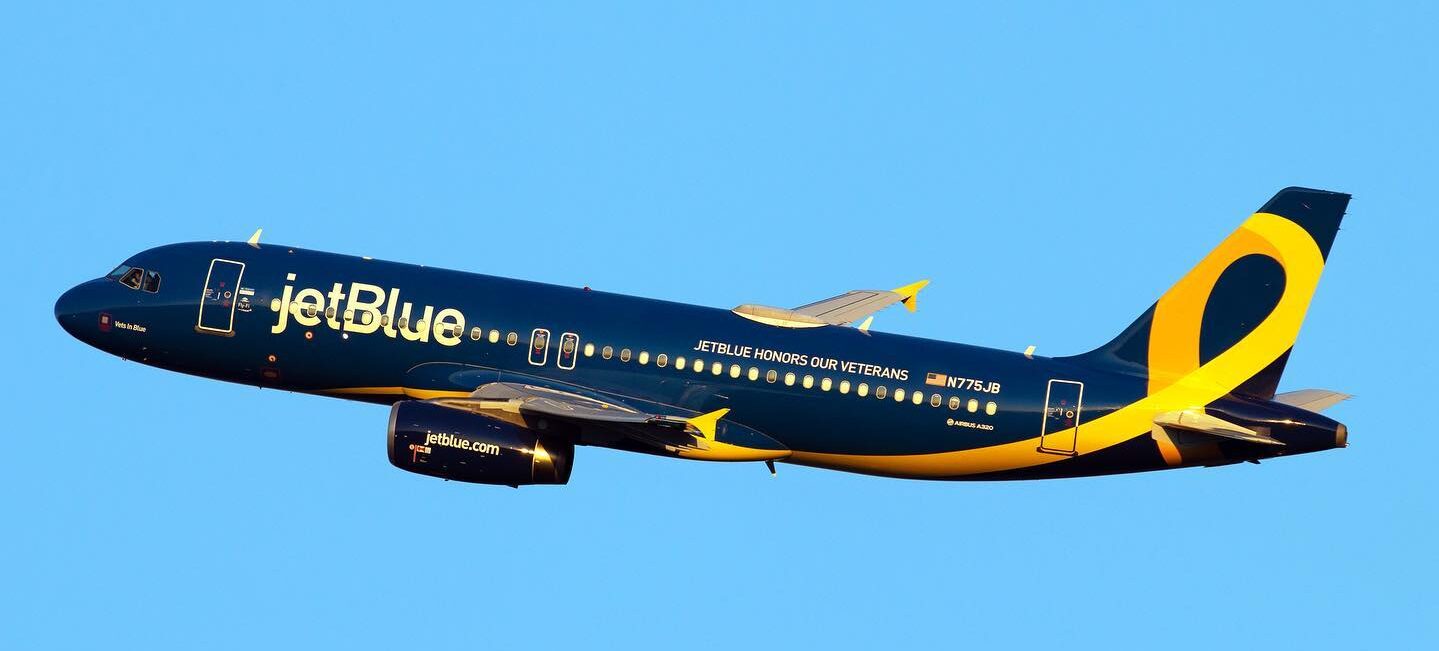 JETBLUE TO START NEW NONSTOP FLIGHTS TO BELIZE FROM NEW YORK'S JFK AIRPORT
On June 6th the Belize Tourism Board announced a new partnership with JetBlue Airlines, New York's Hometown Airline, with the first-ever nonstop service between New York's John F. Kennedy International Airport (JFK) and Belize's Phillip S.W. Goldson International Airport. JetBlue will operate year-round roundtrip flights three times a week – Mondays, Wednesdays and Saturdays – with the inaugural flight scheduled for Dec. 6, 2023.
"We're thrilled to announce the new partnership between Belize and JetBlue and can't wait to welcome JetBlue's first-ever flight to our country in December," said Hon. Anthony Mahler, Belize's Minister of Tourism and Diaspora Relations. "This is a huge win for our ongoing efforts to make Belize accessible to more U.S. visitors, with JFK being one of the biggest air travel hubs for tens of millions of travelers. We're excited for JetBlue to join the family of airline partners offering nonstop flight options to Belize and we invite everyone to visit and discover the beauty of this enchanting country and all that it has to offer."
"JetBlue is committed to delivering exceptional travel experiences to our customers and our expansion to Belize reflects our dedication to connecting customers to the most popular and unique destinations," said David Jehn, Vice President of Network Planning and Partnerships, JetBlue. "We look forward to not only introducing our low fares and great service to Belize customers but also providing access to all the cities we serve from New York."
Belize is quickly becoming a popular destination for American travelers. As of April 2023, more than 68% of all overnight arrivals to the destination came from the United States. This is expected to increase thanks to the new direct flight service and represents a very optimistic outlook for the dynamic growth of the Belizean tourism industry.
PRESIDENT'S REMARKS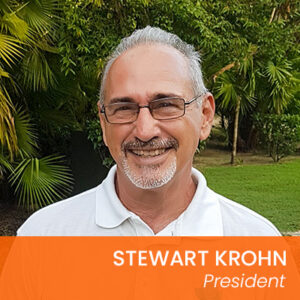 Festivals: Belize is full of them. Some have been around for years and others seem to pop up from nowhere and disappear just as fast. I'd like to think that many of Belize's best festivals are organized by BTIA and I'd like to single out one held recently for special mention.
The annual Chocolate Festival held in Toledo for the last 15 years has had –like any event—its share of ups and downs. Don't get me wrong; the event–originally called Cacao Fest—has always been fun. After all, how could any party featuring chocolate accompanied by wine, food and music not be?
It's just that these types of gatherings require a hell of a lot of work, organization and finance: commodities that are often in short supply. Which is why this year's Chocolate Fest, held in May, deserves to be singled out for special mention.
In short, it was fabulous. The opening cacao seminar on Friday signaled the importance of the precious bean and its farmers to both the district's economy as well as its connection to the proud Mayan culture.
The Wine and Chocolate Gala that night, held on the beautiful grounds of Copal Tree Lodge, was a blast. Local chocolate artisans were out in force with delicious creations for all to sample. The food never stopped. Neither did the wine and Belikin Chocolate Stout. The live music was just right and the DJ had the crowd dancing until almost midnight.
On Saturday the festivities moved to Santa Cruz Village where Mayan culture took center stage. A large crowd enjoyed local crafts, food and entertainment along with meaningful addresses by Governor General Froyla Tzalam and Tourism Minister Anthony Mahler, delivered in the impressive plaza of the Uxbenka ancient Maya site.
By late afternoon the venue shifted back to Punta Gorda with a street festival in the municipal Plaza that was standing room only, again with plenty of food, drink, music and chocolate.
The 2023 edition will be difficult to top next year but the date is already set for May 17-19 and I urge everyone not to miss it. And while the focus of this letter has been on Toledo and the great job done by our local BTIA chapter, the real message is that all our Belizean festivals, whether celebrating the joys of chocolate, the magnificence of mangoes or the beginning of lobster season, serve a number of important purposes:
One, they attract visitors—from abroad as well as everywhere in Belize—and those visitors fill hotels, restaurants and gift shops. Two, they raise funds for our various BTIA chapters that allow them to best serve our members and industry in general. Three, they create a buzz at home and abroad that Belize is a vibrant place with real people doing interesting things—and not just a postcard of pretty scenery.
Again, congratulations to the Toledo crew and sponsors—who will remain nameless for fear of leaving anyone out–and all our members in all our chapters who work—usually behind the scenes—to make Belizean tourism all that it deserves to be.

IN THE HEADLINES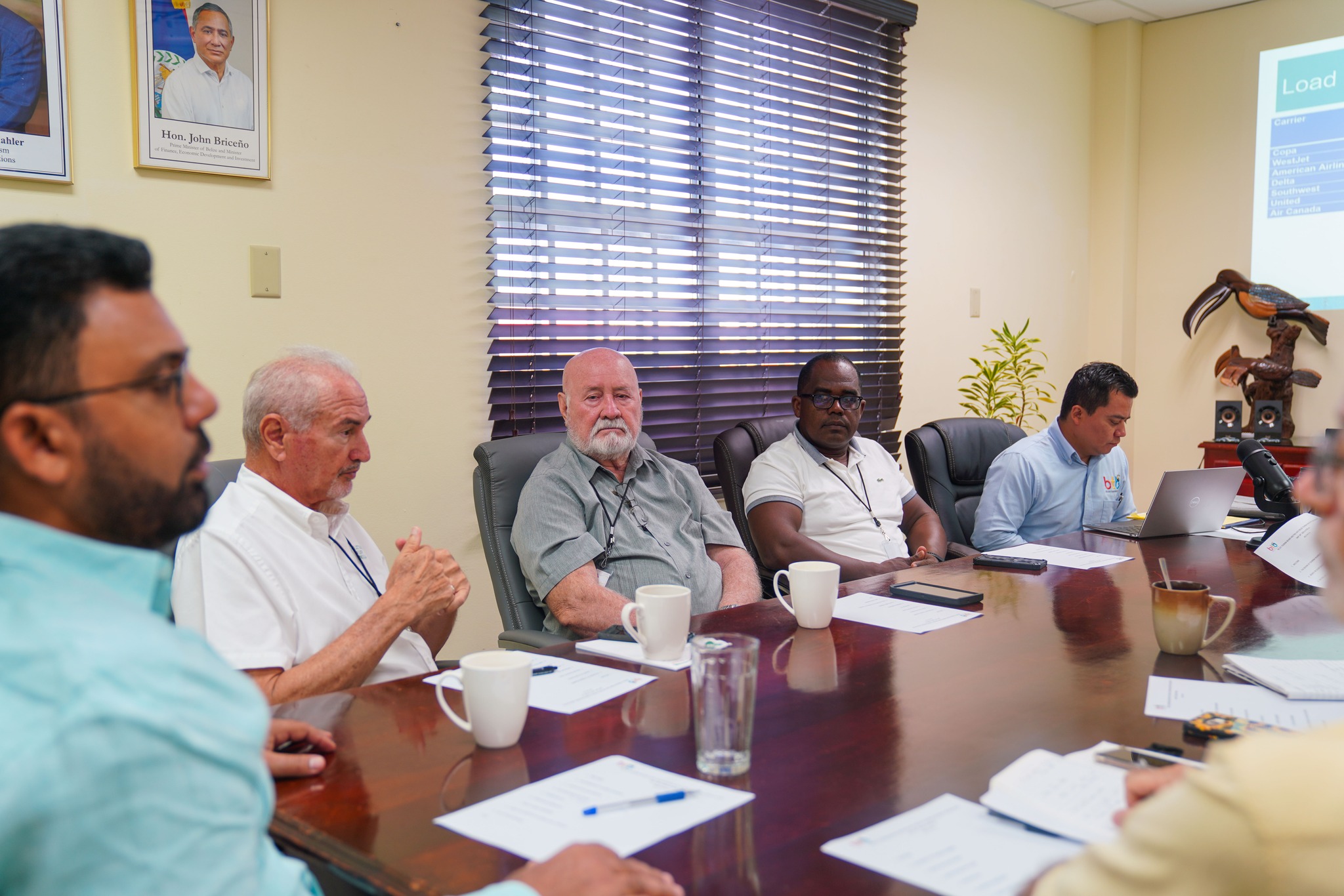 BTIA BOARD MEETS WITH MINISTER OF TOURISM 
The Board of Directors of the Belize Tourism Industry Association (BTIA) was pleased to meet with the Hon. Anthony Mahler, Minister of Tourism and Diaspora Relations, along with his team. The main objective of the meeting was to discuss important updates in the tourism industry.
One such update was the industry's performance in the first four months of the year and the outlook for the upcoming summer months. While the tourism recovery has been positive, the Minister emphasized the importance of continued collaboration to ensure ongoing success. The Minister also announced that he will be scheduling a tour shortly so that he can meet members in destinations across the country. BTIA chapters will certainly welcome this opportunity for our members to be able to have in-person discussions with the Minister.
During the meeting the BTIA Board had the opportunity to highlight several of the needs of the industry, including more investment in infrastructure, training and skills development, more consultation between government and the private sector, and increased marketing efforts to attract more visitors.
BTIA REPRESENTS THE TOURISM PRIVATE SECTOR IN BELIZE AT CATA MEETING
In late April, BTIA's President, Stewart Krohn and Executive Director, Linette Canto attended the Central America Tourism Agency (CATA) Executive Committee Meeting where they represented Belize's tourism private sector.  Representatives from several Central American countries and the Dominican Republic joined the meeting in person and virtually.
Belize's Minister of Tourism and Diaspora Relations, Hon. Anthony Mahler held the Pro Tempore Presidency and hosted the CXXV Ordinary Meeting of the Central American Tourism Council and the LXIX Meeting of the Central American Tourism Agency Board of Directors. The event was hosted at the Naia Resort and Spa in Placencia on April 26 & 27, 2023.
Belize remains committed to focusing on the goals of the regional tourism agenda established in the Strategic Plan for Sustainable Tourism Development. These include tourism policy & integration, marketing & promotion, quality & competitiveness and institutional strengthening.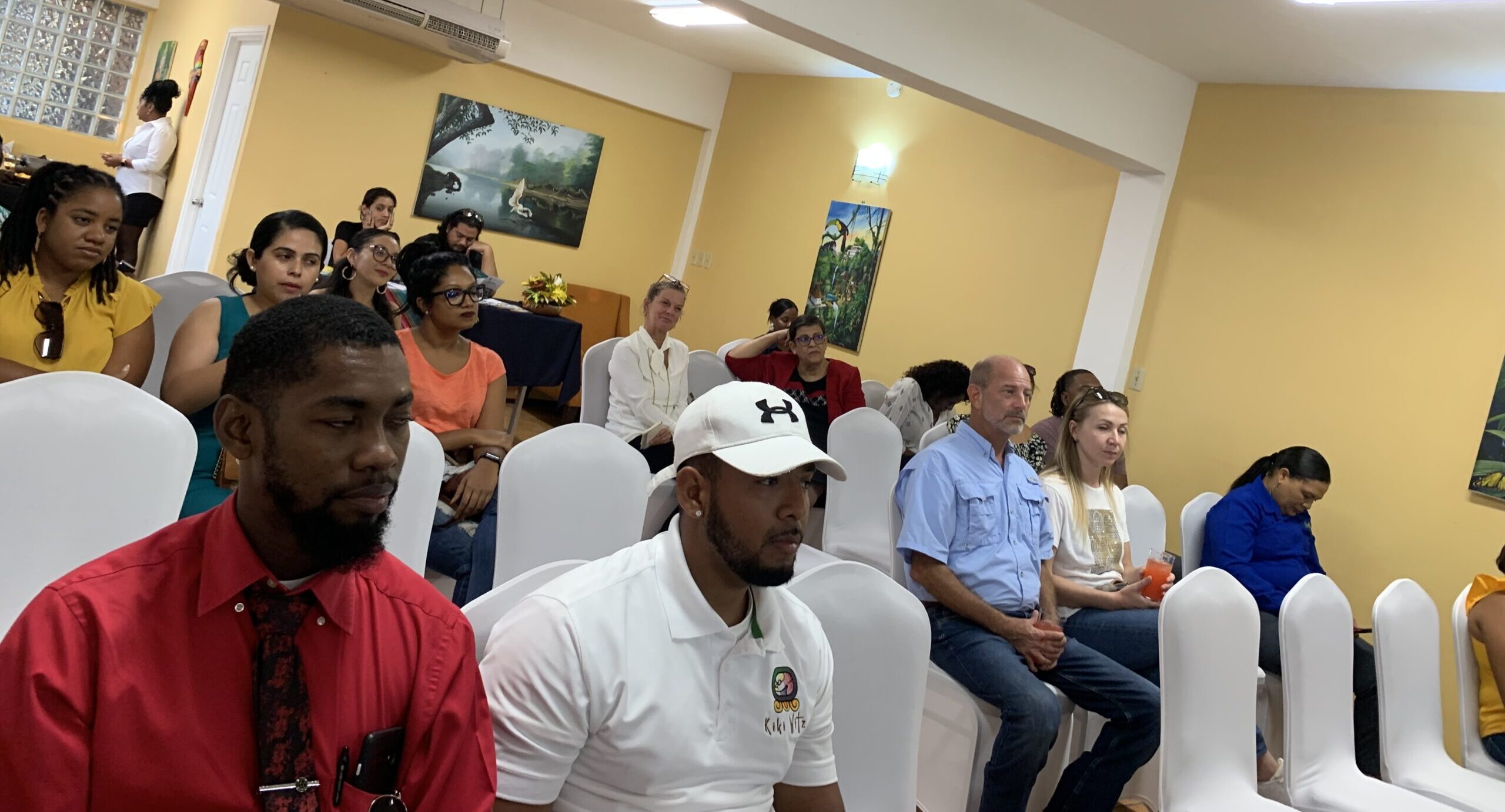 BTIA RE-ENGAGES WITH STAKEHOLDERS IN THE WEST
The BTIA was pleased to host a meeting in the Cayo District for members and prospective members.
For the past couple of years, both the Cayo and Belmopan Chapters have not been as active as they could be due to various challenges. This meeting served as the first step towards re-kindling the relationship with past members and connecting with potential members.
Our goal is to merge both chapters into one vibrant chapter, with an active and engaged board in place to ensure that BTIA has a strong presence in the Cayo District, which is a key tourism destination.
The meeting, which was held on Thursday, May 25th, 2023 at the Cahal Pech Village Resort's Conference Room, was informative and very interactive.
The BTIA thanks all those who attended, engaged with us, and shared their perspective on the future of tourism in the destination.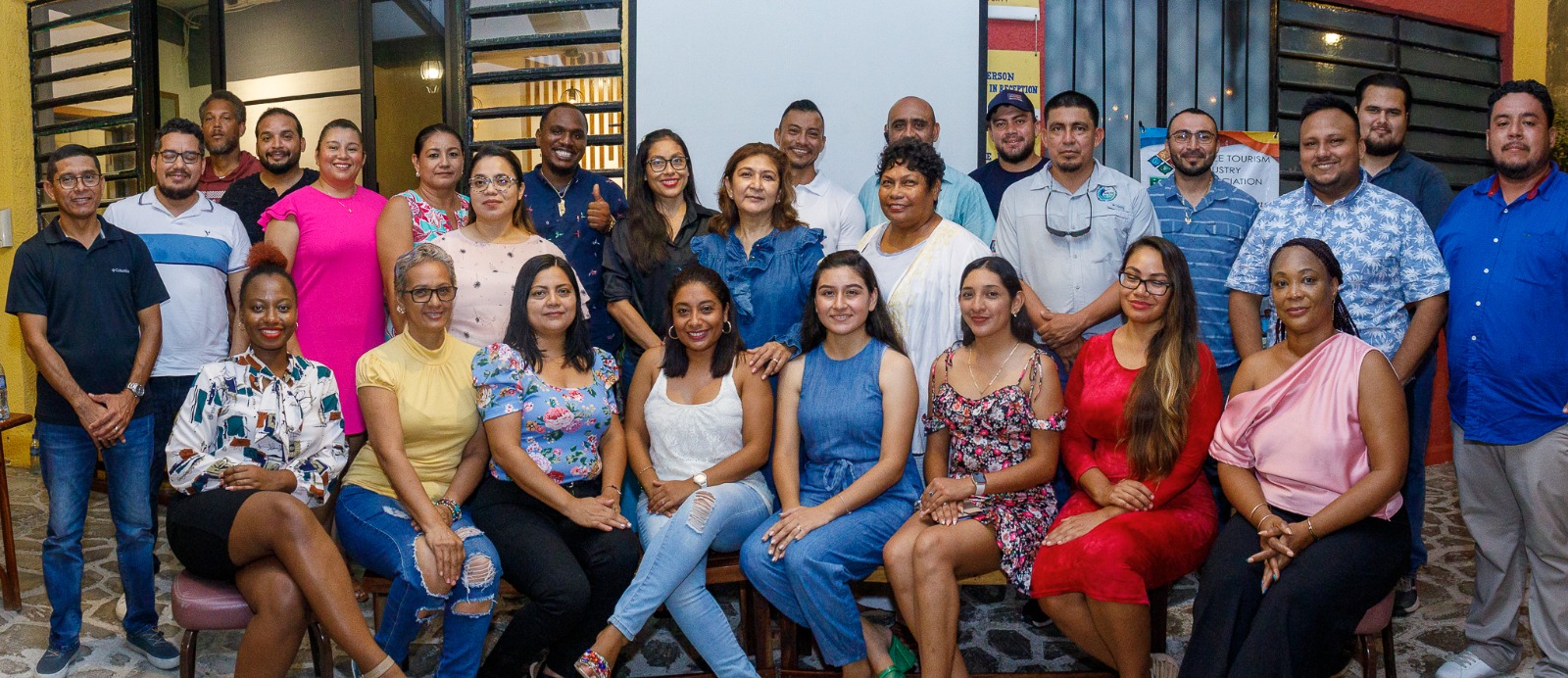 COROZAL BTIA HOSTS ANNUAL GENERAL MEETING
The Corozal BTIA Chapter hosted its Annual General Meeting at the El Comal Restaurant in Corozal Town on Tuesday, May 30th. The event was very well attended, and the activities included a presentation by BTIA's Executive Director, Linette Canto, an address by BTIA Corozal's Chairman Efren Perez, the launch of the save the date for the Santa Rita Reenactment Wedding Event 2023 and the launch of the Corozal promotional video series. The highlight of the meeting was the election of the 2023 Board of Directors, as follows:
Chair: Efren Perez
Vice Chair: Lisbet Cabral
Treasurer: Karina Ake
Secretary: Maria Gutierrez
Director: Dioni Marin
Ecological Corridor Representative: Joel Verde
Cultural Corridor Representative: Adela Pederson
This dynamic team is committed to working diligently to promote, advocate for and represent the best interests of its members and the Corozal community.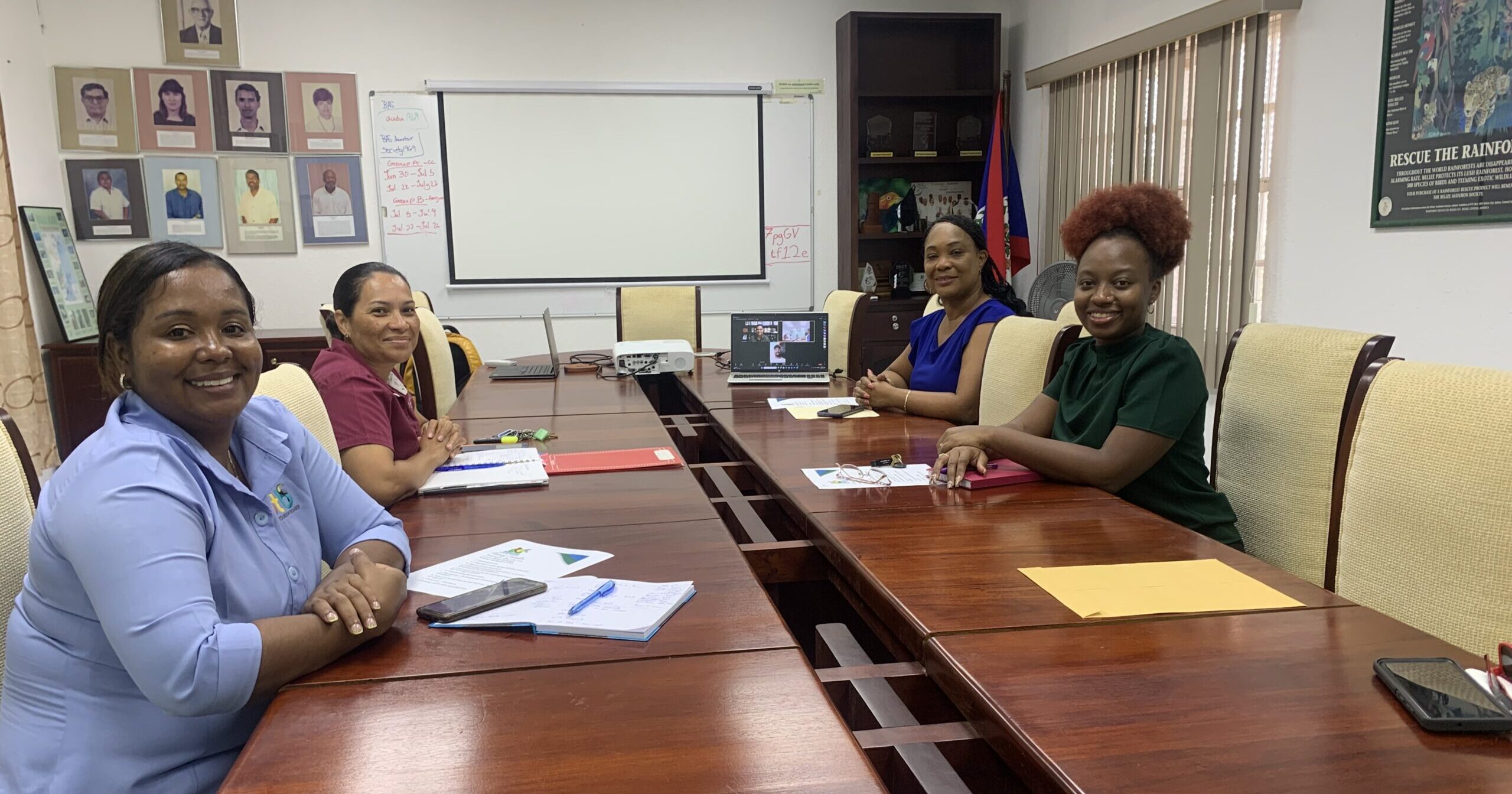 GET READY FOR THE BELIZE BIRDING FESTIVAL 2023
The Belize Birding Festival Committee has reconvened with the intent of relaunching the festival in October 2023, after a three-year hiatus due to the COVID-19 pandemic. Two very successful festivals were held previously in Belmopan and San Ignacio with more than 200 persons attending each event.
The Belize Birding Festival provides an exciting opportunity for local and international birders to enjoy the spectacular beauty of Belize. Belize is a bird lover's paradise with almost 600 resident and migratory birds that attract thousands of visitors each year. So, whether you're a beginner or an avid birder, this event will allow you to immerse yourself in this growing market.
The festival will be held on Saturday, October 7th in Belize City and activities will include birding tours, exhibitor booths, workshops and presentations, networking opportunities, a cocktail, raffles, sale of merchandise, and much, much more
The Belize Tourism Industry Association, the Belize Audubon Society, the Belize Hotel Association, the Belize Tourism Board, and a couple of Belize's esteemed birders comprise the organizing committee of the Belize Birding Festival. The committee members are all excited about the festival's potential impact on tourism in Belize and are working hard to ensure that this event will be bigger and better than ever.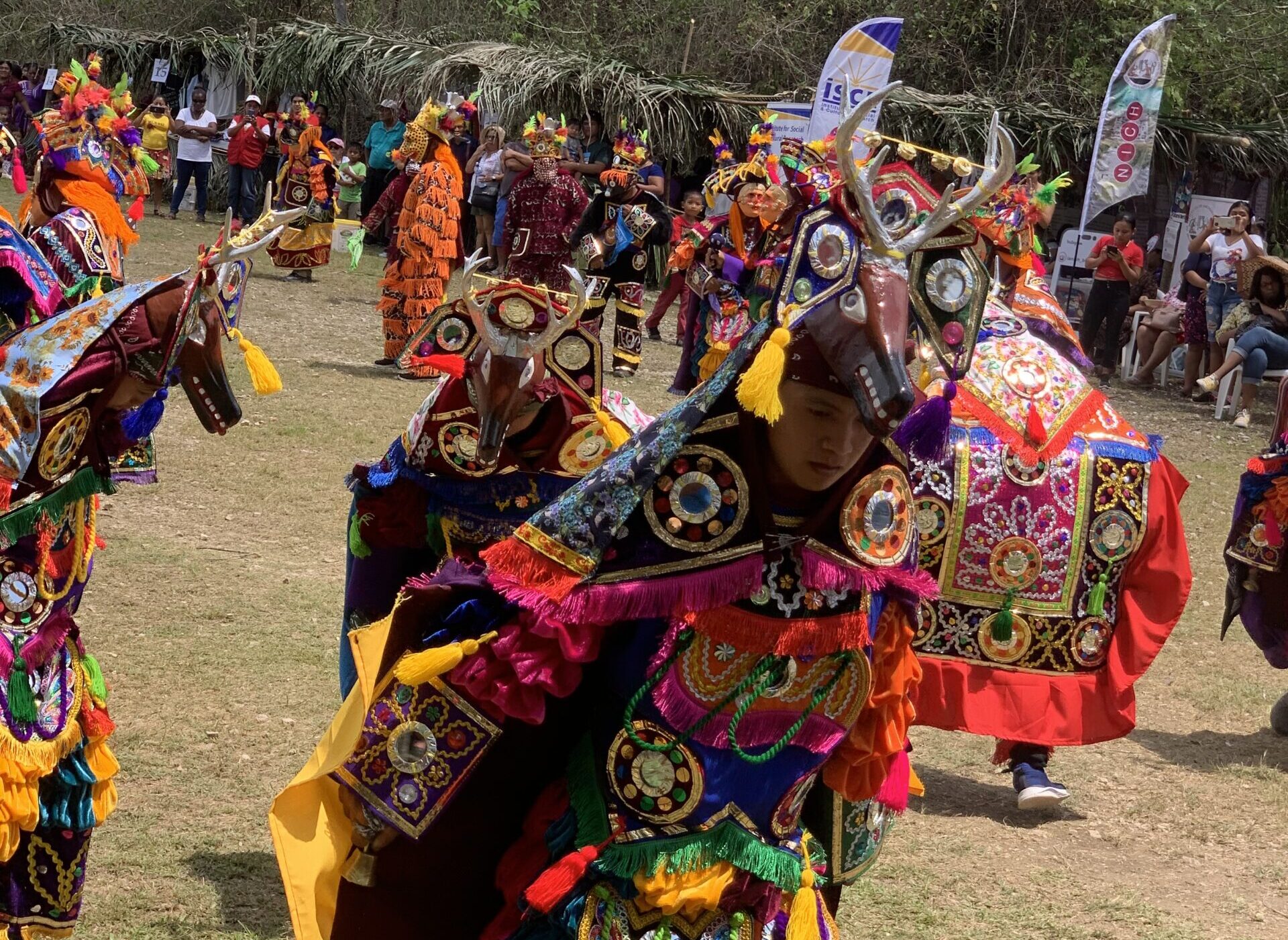 ALL ROADS LED TO TOLEDO FOR CHOCOLATE FESTIVAL
The BTIA Toledo Chapter in collaboration with the Toledo Cacao Growers Association (TCGA) held its 15th Anniversary Chocolate Festival of Belize on May 19 and May 20, 2023. The four-event festival, which highlighted the birthplace of cacao while celebrating cacao farmers and chocolatiers, had an estimated turnout of over 400 people at each event.
The Official Cacao Pod Breaking Ceremony & Cacao Symposium was held on May 19. The key topics at the symposium included climate change impacts on small cacao producers in Belize and increased participation of Belizean cacao in the global value chain. Later that evening the Chocolate Gala was held at the exceptional Copal Tree Lodge venue offering brilliant musical entertainment, delicious appetizers, wines & spirits, dancing, and exclusive access to the chocolatiers of Belize who showcased their craft and offered delicious tastings of their products.
The following day, on Saturday, May 20th the Cacao & Culture event took place in beautiful Santa Cruz Village at the Uxbenka archeological site. This was a green event to promote cultural preservation and strengthen community-based tourism. The program included remarks from Her Excellency Dame Froyla Tzalam, Hon. Oscar Requena, Hon. Anthony Mahler, Dr. Amy Thompson and other special guests. The Santa Cruz community offered performances of the acclaimed deer dance which is a traditional cultural dance. In addition, they shared several local food dishes as well as artisan crafts, chocolate products and village tours.
The final event, Celebrate Chocolate, took place at the George Price Welcome Plaza in Punta Gorda Town with a family friendly, plaza-style festival featuring local artisans, food, beverages, activities for children and musical entertainment.
The BTIA would like to take this opportunity to thank dignitaries, sponsors, chocolatiers, volunteers, vendors, publishers, influencers, travel writers, and all other persons and businesses who contributed to the success of the Chocolate Festival.
See you in 2024!
MEMBERSHIP APPEAL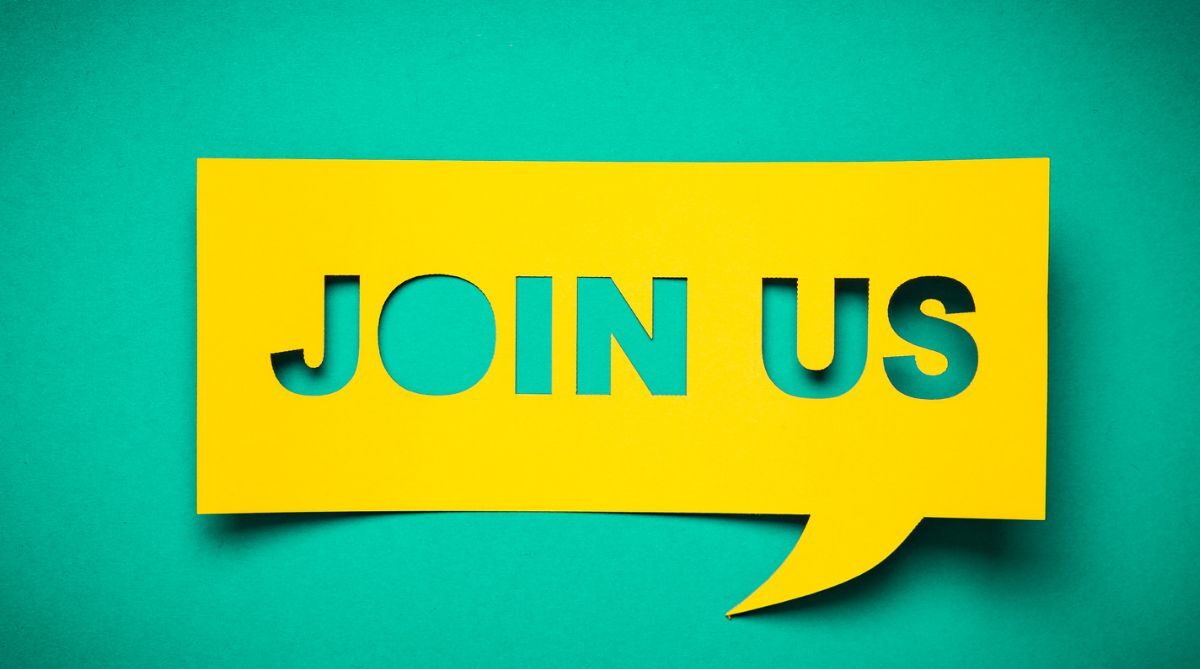 The BTIA is working diligently to make 2023 the best year ever for Belizean tourism.
On this premise, we appeal to our esteemed members for your continued support.
Please feel free to contact us via phone at 227-1144 or email at [email protected] for more information on membership application/renewal.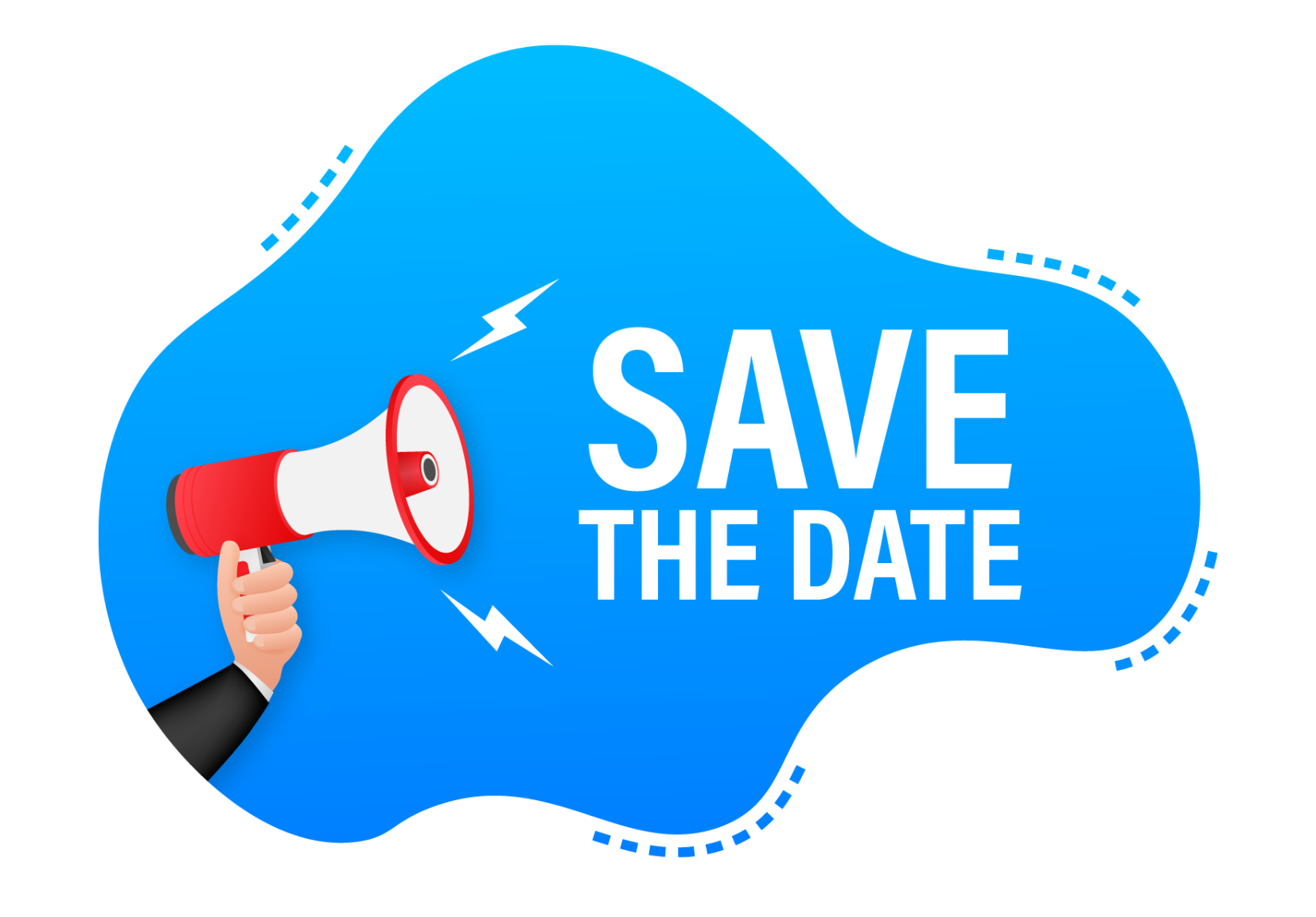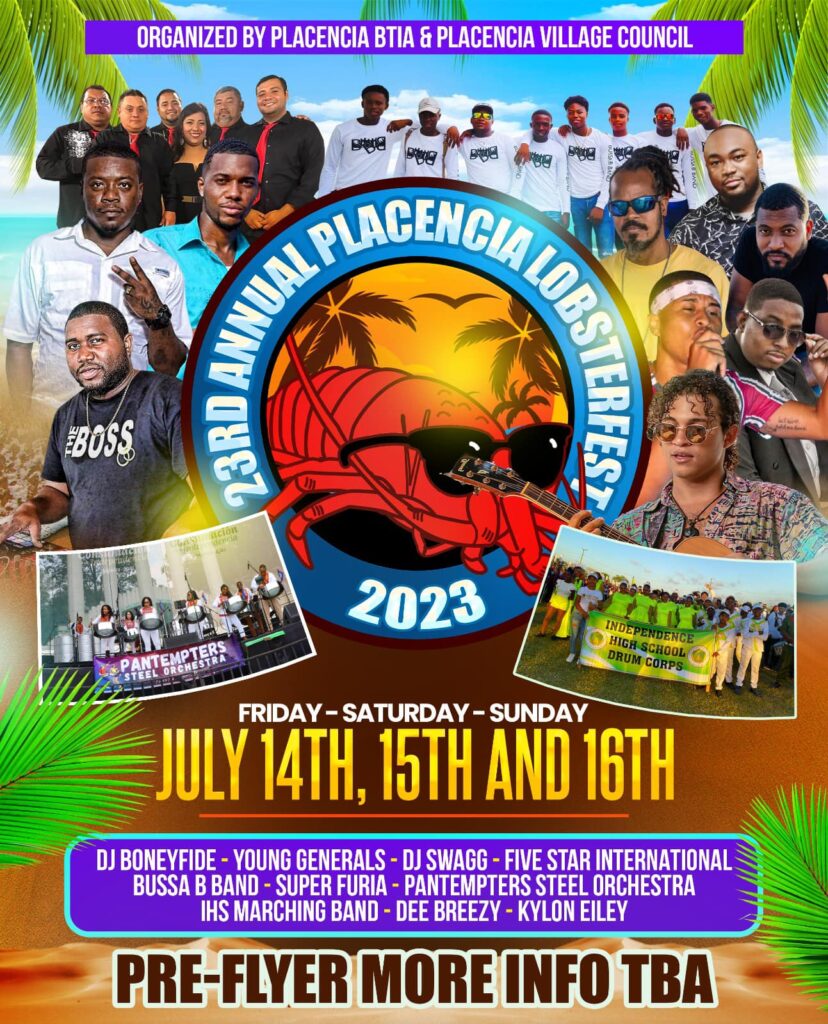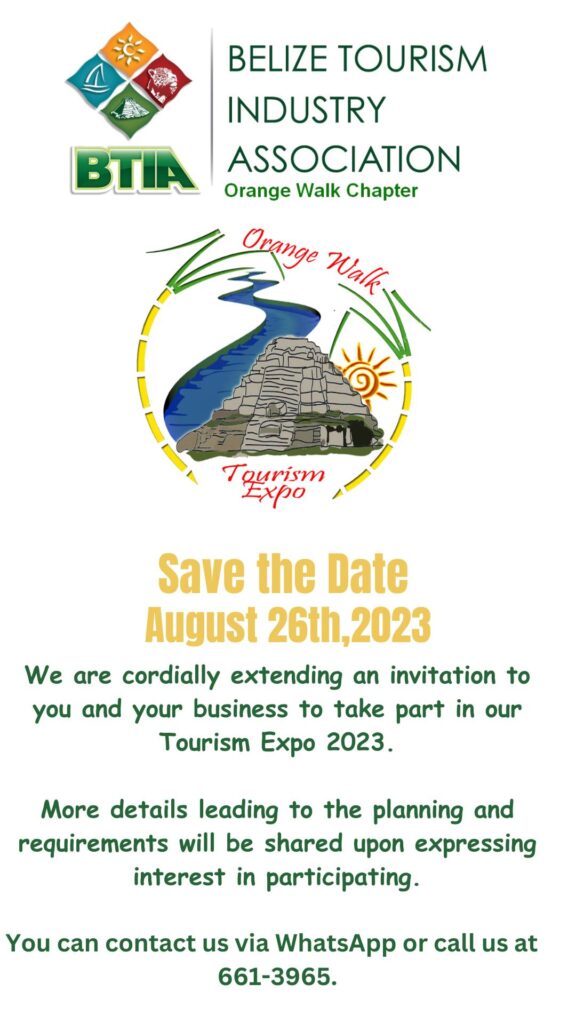 DIAMOND SPONSORS