Travel Talk – Issue No. 9

PRESIDENT'S REMARKS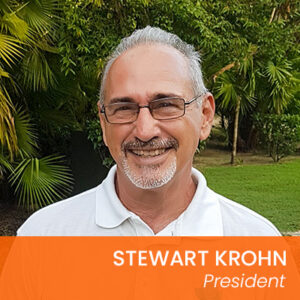 There is virtually no argument in Belizean society about the importance of tourism to the country's economy. 40 percent of GDP is the standard figure used but many estimates put that figure as high as 50%, especially when considering the chronic setbacks in agriculture, particularly citrus, bananas and shrimp. Yes, world sugar prices are high right now but given the serious disputes between the sugar refiner and cane farmers the long term outlook for sugar is cloudy at best.
So Tourism is King, right? Well factually yes, but I somehow get the feeling that if you took a public poll asking people what is Belize's most important economic driver the results might not confirm our assumption. Admittedly this is speculation but if true it's not the end of the world. In Belize tourism has always been a second class economic citizen. This attitude dates back half a century when leftist sentiment around the Caribbean—strongest in Manley's Jamaica– began to tilt toward slogans like "Tourism is whorism" and "We will never be a nation of tray carriers". While Premier George Price never fully bought into the rhetoric his approach to tourism was always cautious at best.
In any case that is all quaint history as in recent years both political parties have embraced tourism—at least the benefits of tourism—and over the last two decades our industry has received the attention of politicians and government officials  to a degree that while not always perfect has at least been positive. We keep in regular contact with policy makers and if anything we are asked to serve on far too many boards, committees and consultation sessions to the extent that BTIA Executive Director Linette Canto cannot even attend them all.
So we tend to do our advocacy work firmly but quietly. On those occasions when strong decisive action is required: sargassum invasions, water shortages in Caye Caulker, Placencia and San Pedro, sometimes nonsensical Covid-19 restrictions and over-regulation of industry standards, we mobilize with our local chapters as well as sister organizations like BHA or various environmental groups. Our contacts extend across a wide spectrum of personal relationships as well as more official membership on bodies like the Belize Tourism Board,  Sargassum Task Force, Trade License Working Group,  various Tour Guide committees and Development Finance Corporation to name just a few.
I say all this as a partial answer to the frequently asked questions of "What has BTIA done for me lately?" and "Why should I renew my BTIA membership?"  The answers should be obvious: BTIA works for the industry and its members every day. You should renew your membership—or join if you have never been a member—because there is strength in numbers; the more businesses we represent the more likely it is our voices are heard. So whether tourism is 40% or 50% of the economy or even more, the day is rapidly arriving when public perception will catch up with the reality that those of us in the industry know all too well, especially during this busy month of March.

IN THE HEADLINES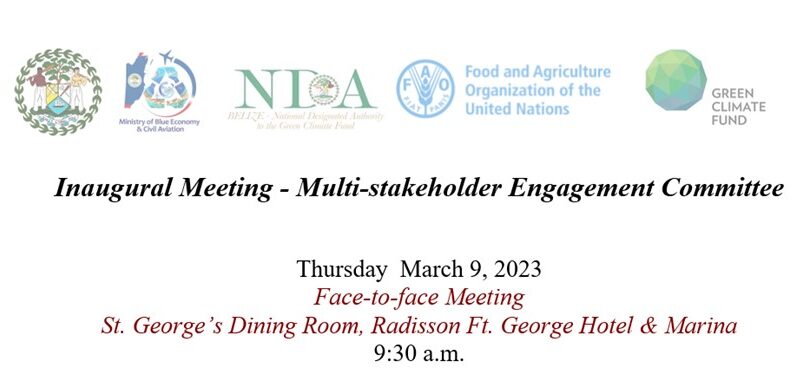 BTIA TO SERVE ON MULTI-SECTORAL ENGAGEMENT COMMITTEE
On Thursday March 9th, BTIA's Executive Director Linette Canto attended the inaugural meeting of the Multi-Sectoral Engagement Committee which was held at the Radisson Fort George Hotel in Belize City.
The Government of Belize is undertaking a Green Climate Fund (GCF) readiness project entitled, "Enhancing adaptation planning and increasing climate resilience in the coastal zone and fisheries sector of Belize". This project aims to set the stage for more large-scale action to be taken to address climate change adaptation in the fisheries and coastal zone sectors of Belize.
The Multi-Stakeholder Committee (MSEC) will operate as an advisory body to the Ministry of Blue Economy & Civil Aviation and the National Designated Authority, and will serve as the stakeholder engagement and coordinating mechanism for climate change adaptation and mitigation activities in the coastal zone areas and the fisheries sector of Belize.
The main objective of the inaugural meeting was the finalization of MSEC membership and adoption of the terms of reference. The meeting was well attended with representation from BTIA, University of Belize, National Garifuna Council, Belize Fisheries Department, among others.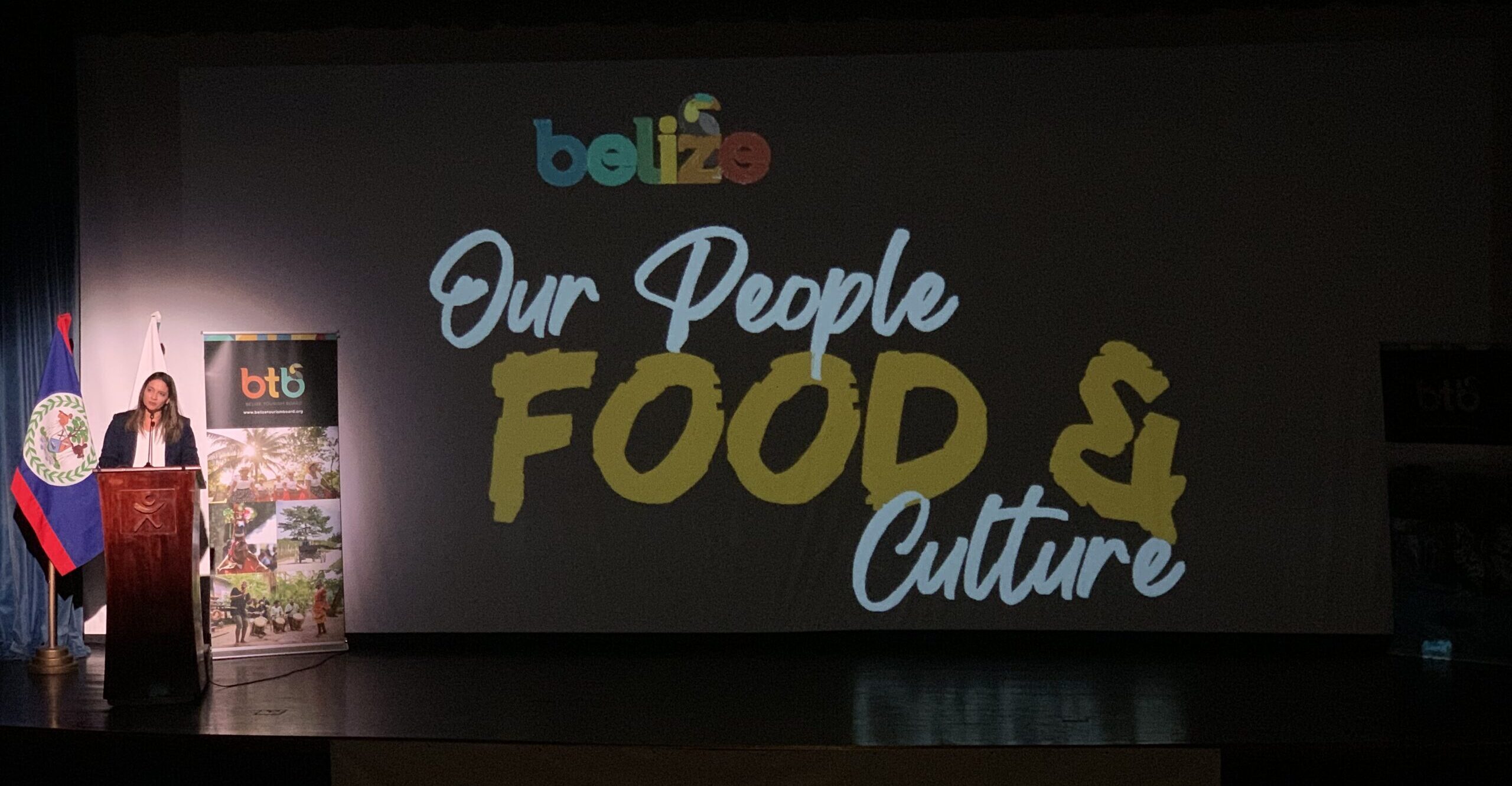 BTB LAUNCHES VIDEO SERIES HIGHLIGHTING OUR PEOPLE, FOOD AND CULTURE
BTIA was pleased to attend the launch of BTB's Culinary Series: "Our People, Food, and Culture" which took place on March 15th at the Bliss Center for the Performing Arts.
This innovative video series is being aired for a total of six weeks on TV channels countrywide, and via BTB's Facebook page and YouTube channel.  The series features a different destination each week with two episodes per destination. Episode 1 focuses on the attractions and stories while Episode 2 features a cooking segment.
Official remarks were delivered by the CEO in the Ministry of Tourism and Diaspora Relations, Mrs Nicole Solano, BTB's Director of Industry Development, Mr. Josue Carballo and Chef and Series Host, Mr. Sean Kuylen. Following the remarks, guests enjoyed the preliminary screening of the People, Food and Culture video series. The event culminated with an opportunity for those in attendance to sample the delicious Belizean cuisine highlighted in the series.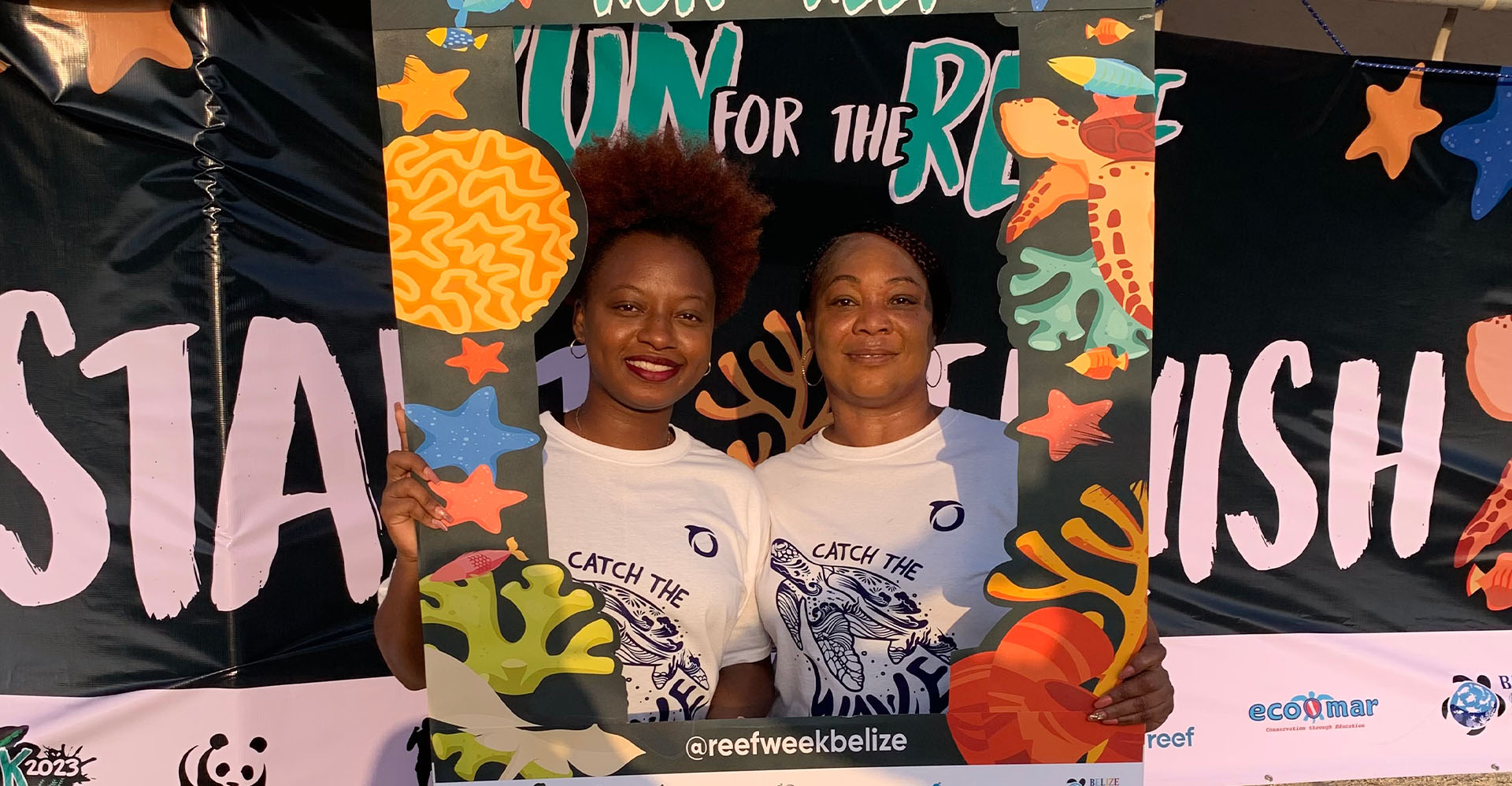 BTIA JOINS IN THE CELEBRATION OF REEF WEEK 2023
BTIA joined other non-governmental and tourism organizations in celebrating Reef Week 2023. Reef Week 2023 was celebrated under the theme: For Health, Wealth and Pleasure, Our Reef is a Treasure! The goal of the week was to highlight the importance of the Belize Barrier Reef and to share the message that we must each do our part to protect this amazing treasure that we have been blessed with.
Reef Week Activities took place from March 4th to March 11th, 2023. These activities included countrywide cleanup efforts, the annual Run for the Reef and Ride to the Reef events, a social media trivia competition, classroom presentations, media appearances, and an educational fair which was held in San Pedro, Ambergris Caye.
BTIA served on the planning committee and participated in a number of these events. Renae Martinez represented the association on the Sun Up on Seven Talk Show. The discussion focused on the health of the week, how we can contribute to protecting it, and the Reef Week activities that were planned for this year. BTIA also participated in the Run for the Reef Marathon and hosted an information booth at the Reef Week Fair.
Let us continue to work together to protect the Belize Barrier Reef which provides jobs for thousands of Belizeans, brings joy to locals and visitors alike and contributes significantly to our wellbeing and quality of life!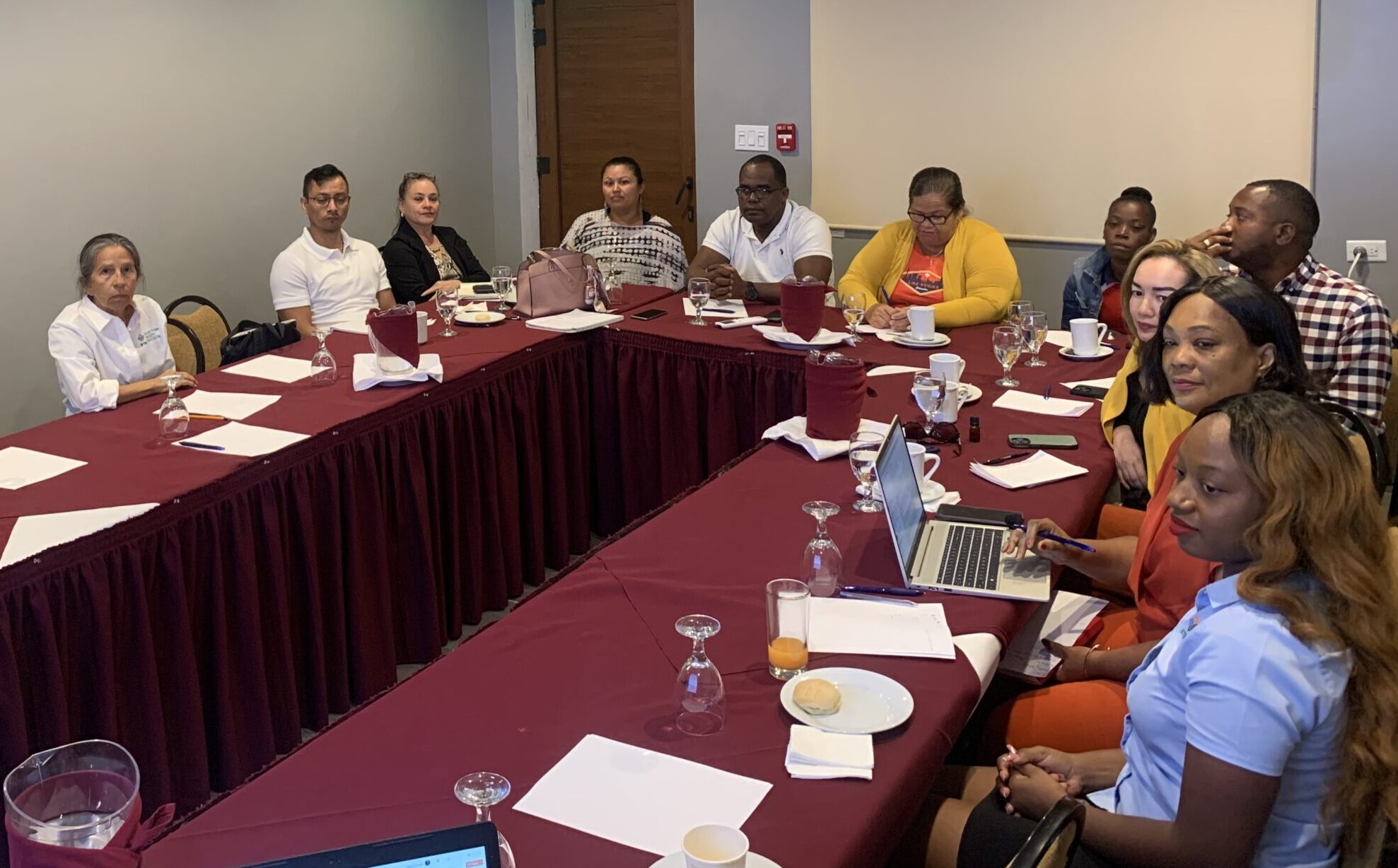 CAYE CAULKER BTIA HOSTS SUSTAINABILITY AND CLIMATE CHANGE WORKSHOP
In late February, the Caye Caulker BTIA Chapter Hosted a Sustainability and Climate Change Workshop at the Best Western Plus Belize Biltmore Plaza.  The workshop was led by Sharon Young (MSc) who is an advisor on climate adaption strategies, conservation financing and institutional development. The training was very comprehensive and covered a variety of topics including Climate Change Mitigation Measures, Adapting to the Negative Effects of Climate Change, and Financing Climate Change at a National Level.
The workshop, which was comprised of both morning and afternoon sessions, had the attendance of industry representatives from Belize City, Caye Caulker, Orange Walk, Corozal and Toledo. The sessions were very interactive with the participants providing feedback and recommendations based on their knowledge and experience.
This capacity building program was funded by the BTB's Matching Grant Program and the Caye Caulker BTIA Chapter. The training was offered free of cost to all BTIA staff, BTIA members and volunteers.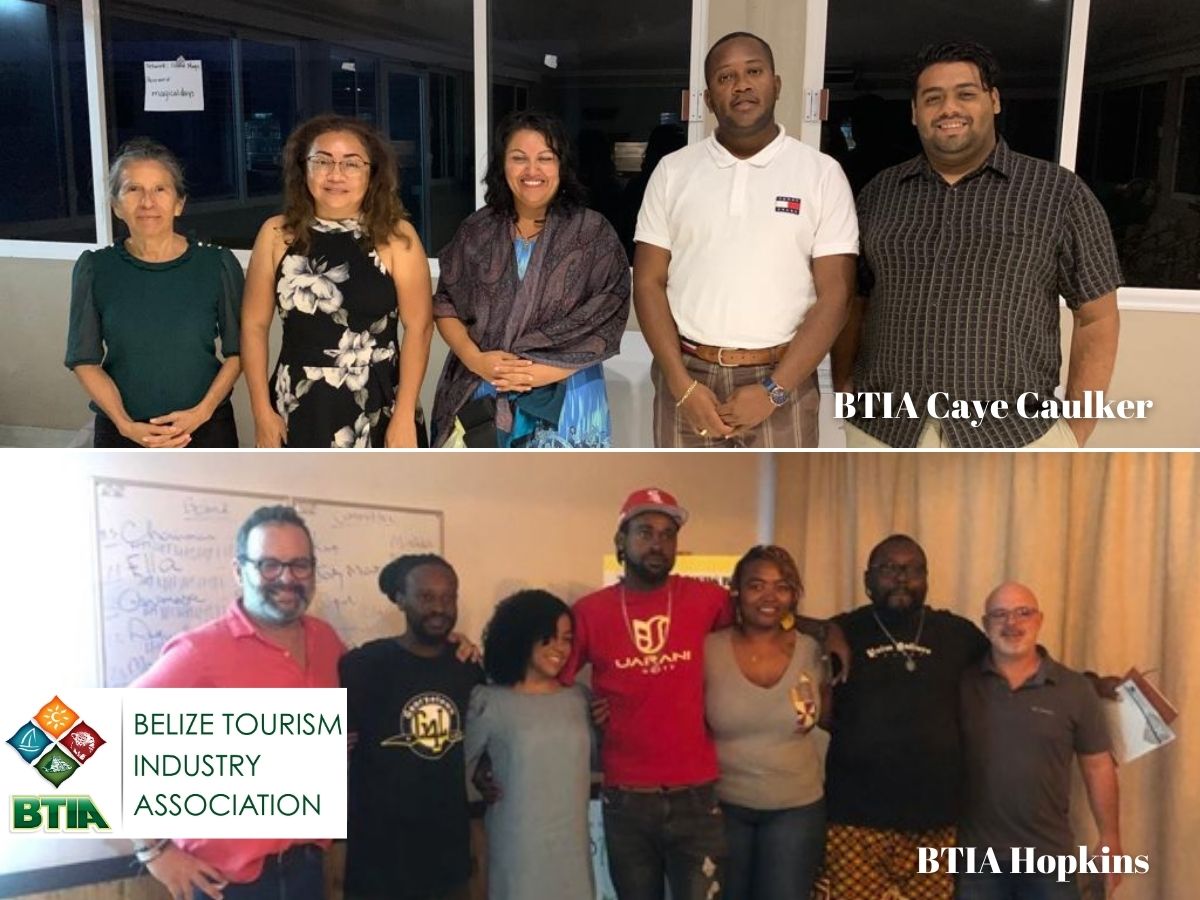 NEW BOARD OF DIRECTORS ELECTED FOR HOPKINS AND CAYE CAULKER BTIA CHAPTERS
The Hopkins BTIA Chapter held its AGM and Mixer at the Lodge at Jaguar Reef on Thursday, February 9. The meeting was well attended with standing room only, and was very informative and interactive. The Hopkins BTIA now has in place a vibrant new board and planning committee that are committed to bringing fresh ideas and activities to this destination. Congratulations to the Hopkins Team as they plan for the relaunch of their newsletter and for upcoming activities such as the Songwriter's Festival, Mango Fest and Coconut Fest.
 The New Board of Directors of the Hopkins BTIA Chapter are as listed:
Chairman: Ian Lizarraga
Vice Chair: Macario Augustine
Treasurer: Damian Grieco
Secretary: Aisha Usher
Recruitment Officer: Marley Nunez
Past President:  Rob Pronk
Director:  Ella Carr
Director:  Marlon Flores
Shortly after, on Thursday, February 16, 2023, the Caye Caulker BTIA Chapter held its Annual General Meeting (AGM) at the Island Magic Conference Room.
Mr. Buddy Magana Jr.  was elected as the new BTIA Chairperson for the Caye Caulker Chapter. We extend thanks to Ms. Maria Vega for her commitment in serving in this capacity for the past few years.
We encourage members, potential members and the Caye Caulker community to lend your support as the board focuses on growing membership, planning events and training and continuing to advocate on behalf of the tourism industry.
Congrats to the New Board of Directors of the Caye Caulker BTIA Chapter:
Chairperson, Buddy Magaña Jr.
Vice-Chairperson, Dianira Enriquez
Treasurer, Stacy Badillo
Secretary, Akheil Badillo
Director, Celina Jimenez Fuentes
Immediate Past Chairperson/Director, Maria Vega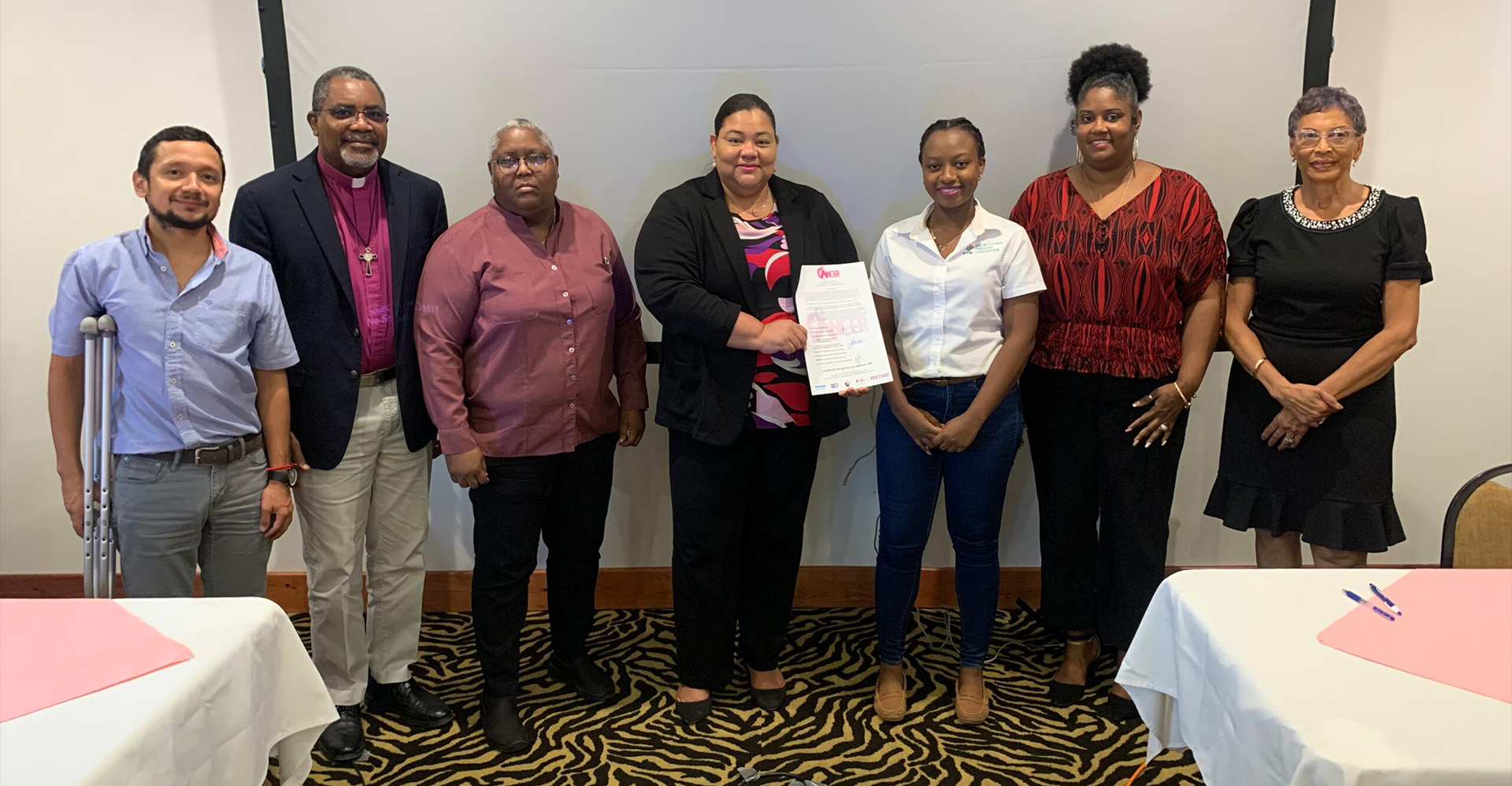 BTIA ATTENDS WORLD CANCER DAY EVENT
In February, the BTIA attended a World Cancer Day Event, which was held at the Belize Biltmore Plaza. The event was a collaboration between the Belize Cancer Society and the Ministry of Health and Wellness, with the aim to educate and create awareness of Cervical Cancer Prevention & Control in Belize, with a focus on HPV Testing and vaccination.
The BTIA signed a pledge of commitment to sensitize the organization and communities on the importance of preventing Cervical Cancer.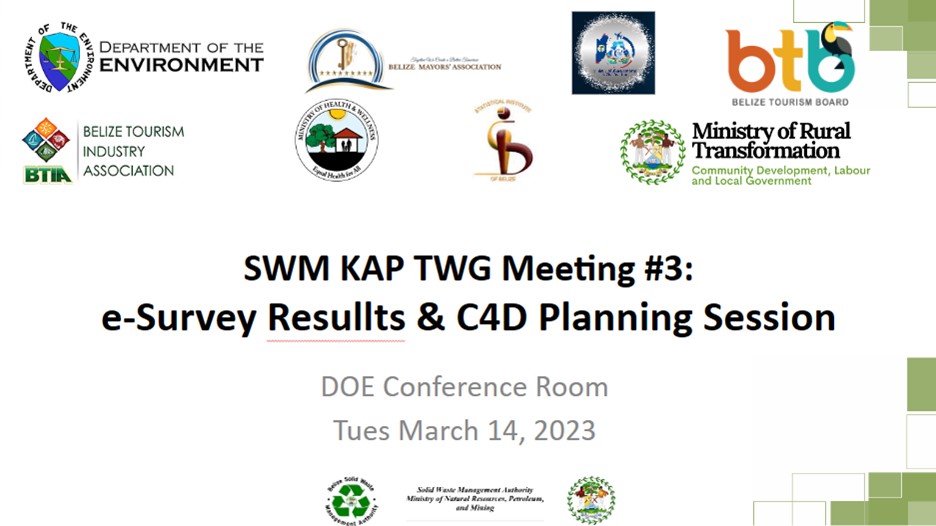 BTIA PARTICIPATES IN SOLID WASTE MANAGEMENT PROJECT II
The Belize Tourism Industry Association participated in a Solid Waste Management Project II (SWMP II). The project was a collaborative effort between Government of Belize (GoB), Belize Solid Waste Management Authority (BSWaMA) and Inter-American Development Bank (IDB). A successful SWM KAP e-Survey was conducted with almost 4000 respondents countrywide, which focused on Belizean's knowledge and attitude by: age, race, gender, profession, and location. The primary goal was to see effective ways in how the stakeholders can contribute to reducing environmental pollution through improved solid waste management practices in emerging tourism destinations in the Northern and Southern Corridors of Belize.
MEMBERSHIP APPEAL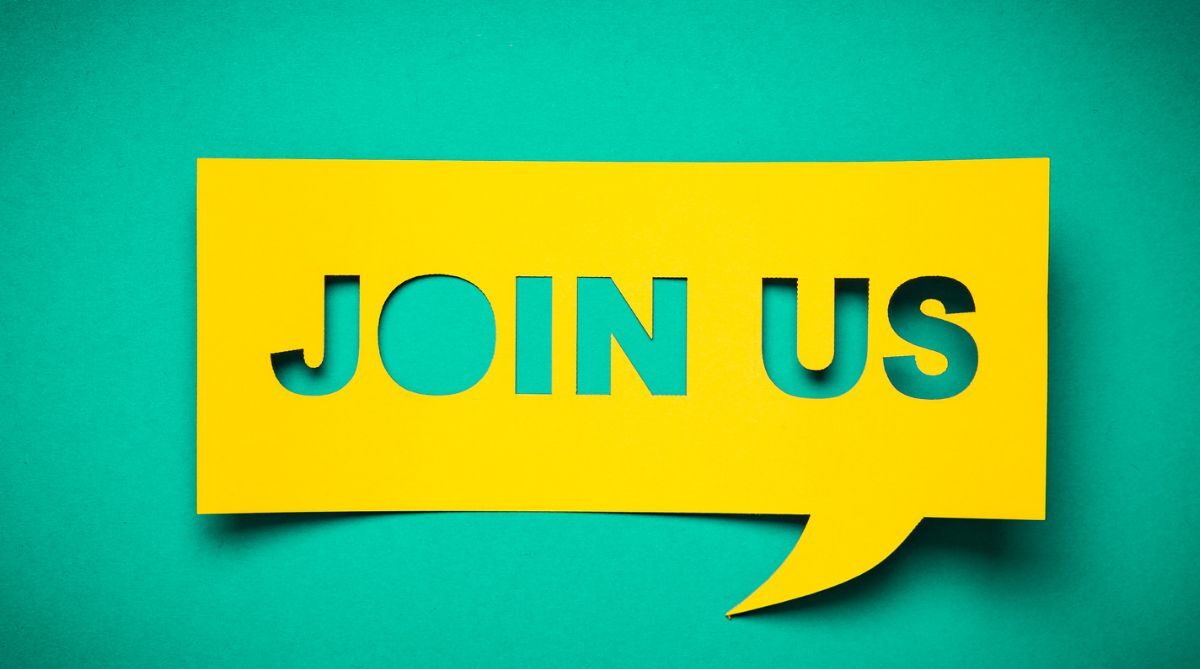 The BTIA is working diligently to make 2023 the best year ever for Belizean tourism.
On this premise, we appeal to our esteemed members for your continued support.
Please feel free to contact us via phone at 227-1144 or email at [email protected] for more information on membership application/renewal.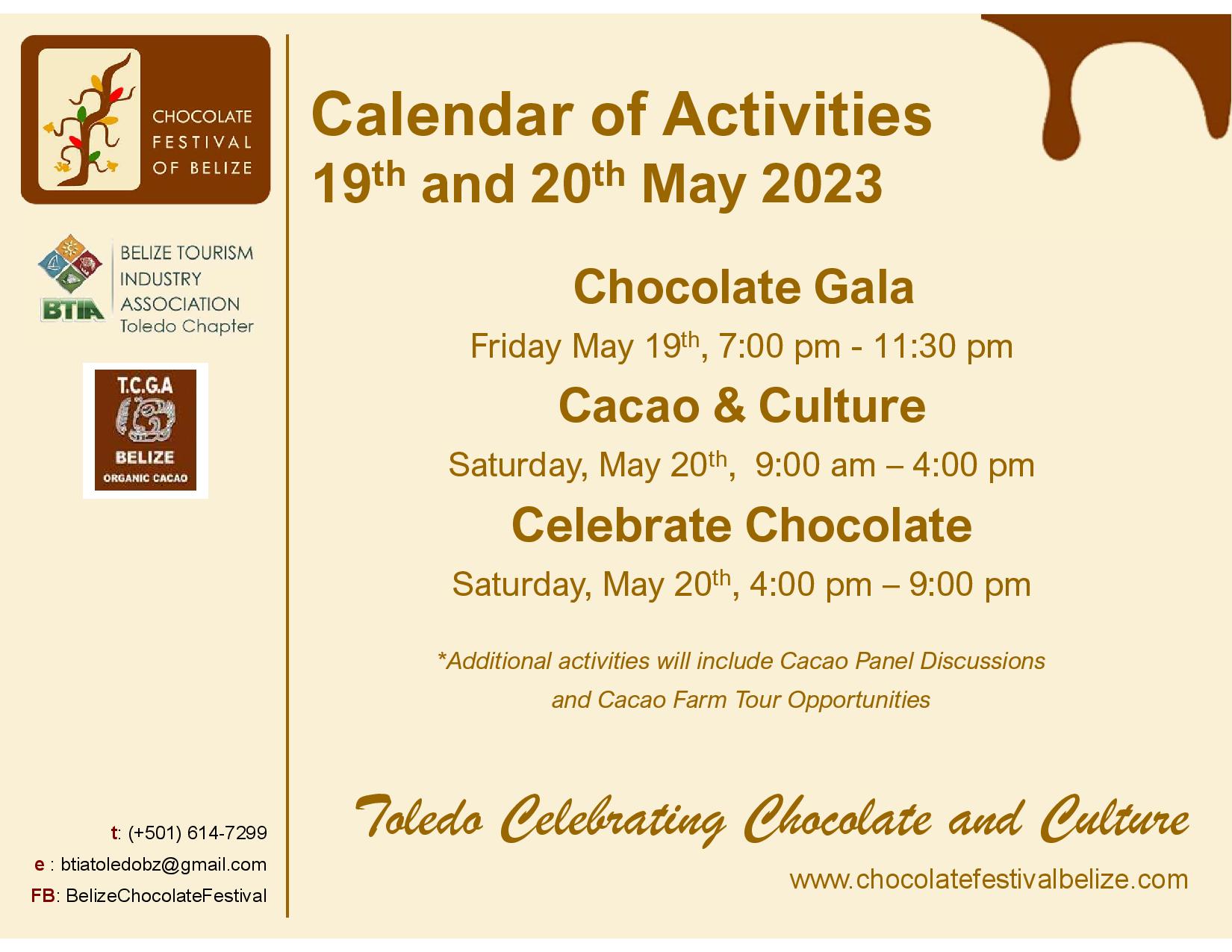 DIAMOND SPONSORS