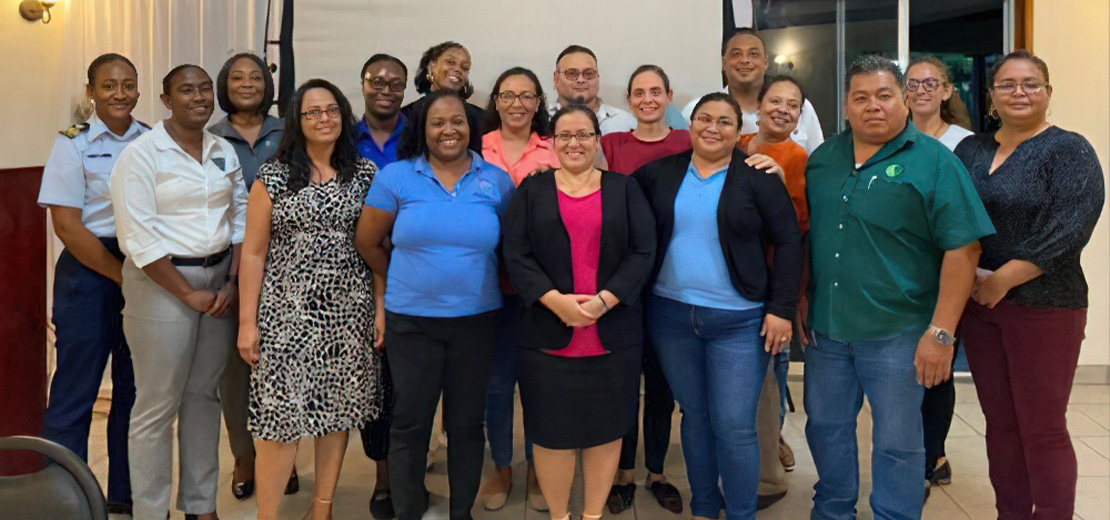 BTIA is Represented on The MSP Steering Committee
As a part of its mandate, BTIA is committed to advocating for the sustainable development of the tourism industry. With that in mind, Executive Director, Linette Canto was pleased to participate in the Marine Spatial Planning Process (MSP). MSP is a public process of analyzing and allocating the spatial and temporal distribution of human activities in marine areas. The overarching principles, once defined, will guide decision-making, establish how the process will be conducted and how stakeholders will be engaged.
The MSP process and resulting plan will address the social, cultural, and economic needs of all stakeholders including those in tourism sector. Efforts will be made to include minority, marginalized and under-represented groups and ensure that the process is inclusive and transparent
On September 28 and 29 a steering committee workshop was held at the Black Orchid Resort in Burrell Boom Village during which the participants, including BTIA's Executive Director, completed work on the vision, goals and objectives of the Marine Spatial Planning (MSP) Process. The workshop, which was led by facilitator Mary Vasquez, was informative and very interactive and the committee was satisfied that the overall objectives of the sessions were met.
The development of a legally enforceable Marine Spatial Plan is one of Belize's principal commitments under the Blue Bond Loan Agreement and the Conservation Funding Agreement with The Nature Conservancy. These agreements specify the terms of the US$364 million debt conversion for marine conservation, which was signed in November 2021.