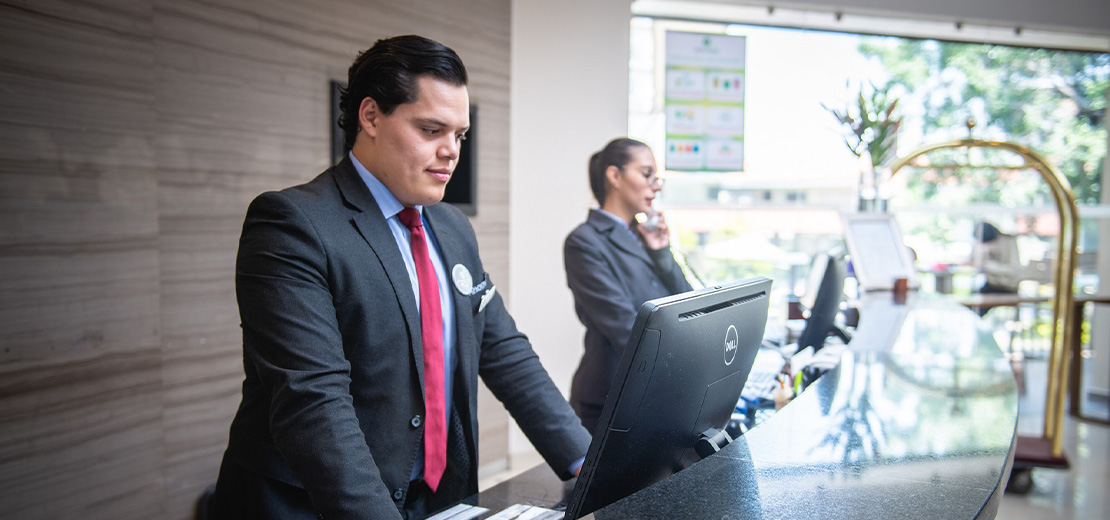 Hospitality Tips and Tidbits
Improve guest experience with these 3 simple steps
The gold standard in the hospitality industry is meeting and exceeding guest expectations:
The good news is that making changes to significantly boost the value of your customers' stay doesn't need to be timely or costly. Here are three quick, easy and inexpensive tips to improve the hotel guest experience.
1. Celebrate special occasions
Many guests who are celebrating a special occasion like an anniversary or a birthday while staying with you will be happy for the occasion to be recognized. It is worth asking whether there will be a special celebration during their stay – you can do so in the guest's booking confirmation email prior to arrival.
Setting up the room to contain a small token of celebration as they enter is such a nice touch and usually very easy to do. The most widely accepted complimentary gifts are a bottle of wine or bubbly, a cake, balloons, petals on the bed, chocolates or a fruit basket. A handwritten card from the front desk should also accompany the gift, giving the guest best wishes from your in-house team
2. A smile goes a long way
First impressions make a big difference in this business. Kicking off the arrival and check-in experience on the right foot will not only make your guests feel appreciated, but also establish the tone for the rest of their stay. When you check the arrivals each day, take the time to review the names and reservation details and be sure to greet everyone by name and with a welcoming smile. Often, guests will have travelled far and could be tired and irritable – to go one step further add a welcome refreshment, such as a local drink or snack. Even a cool drink of water can make a huge difference after a series of plane, train and taxi rides.
3. Make it easy for your guests to get in touch
If you have an older, more traditional customer base, they may prefer to use a phone system in the hotel to get in touch with reception. This method also works if your hotel is quite large – it's easier simply to walk to reception in smaller hotels. If your clientele is younger and more tech-savvy, consider investing in a simple app or online communication service for your property. This ensures guests can directly message staff from their smartphones wherever they are in the hotel. It's also perfect for guests who have mobility issues, and those would like to make a discreet request
Making communication as streamlined as possible will always impress customers.
Credit – Tom Brown, MEWS