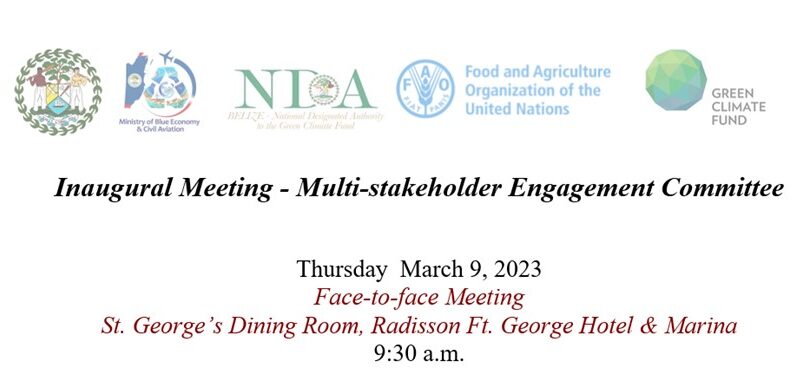 BTIA to Serve on Multi-Sectoral Engagement Committee
On Thursday March 9th, BTIA's Executive Director Linette Canto attended the inaugural meeting of the Multi-Sectoral Engagement Committee which was held at the Radisson Fort George Hotel in Belize City.
The Government of Belize is undertaking a Green Climate Fund (GCF) readiness project entitled, "Enhancing adaptation planning and increasing climate resilience in the coastal zone and fisheries sector of Belize". This project aims to set the stage for a more large-scale action to be taken to address climate change adaptation in the fisheries and coastal zone sectors of Belize.
The Multi-Stakeholder Committee (MSEC) will operate as an advisory body to the Ministry of Blue Economy & Civil Aviation and the National Designated Authority, and will serve as the stakeholder engagement and coordinating mechanism for climate change adaptation and mitigation activities in the coastal zone areas and the fisheries sector of Belize.
The main objective of the inaugural meeting was the finalization of MSEC membership and adoption of the terms of reference. The meeting was well attended with representation from BTIA, University of Belize, National Garifuna Council, Belize Fisheries Department, among others.