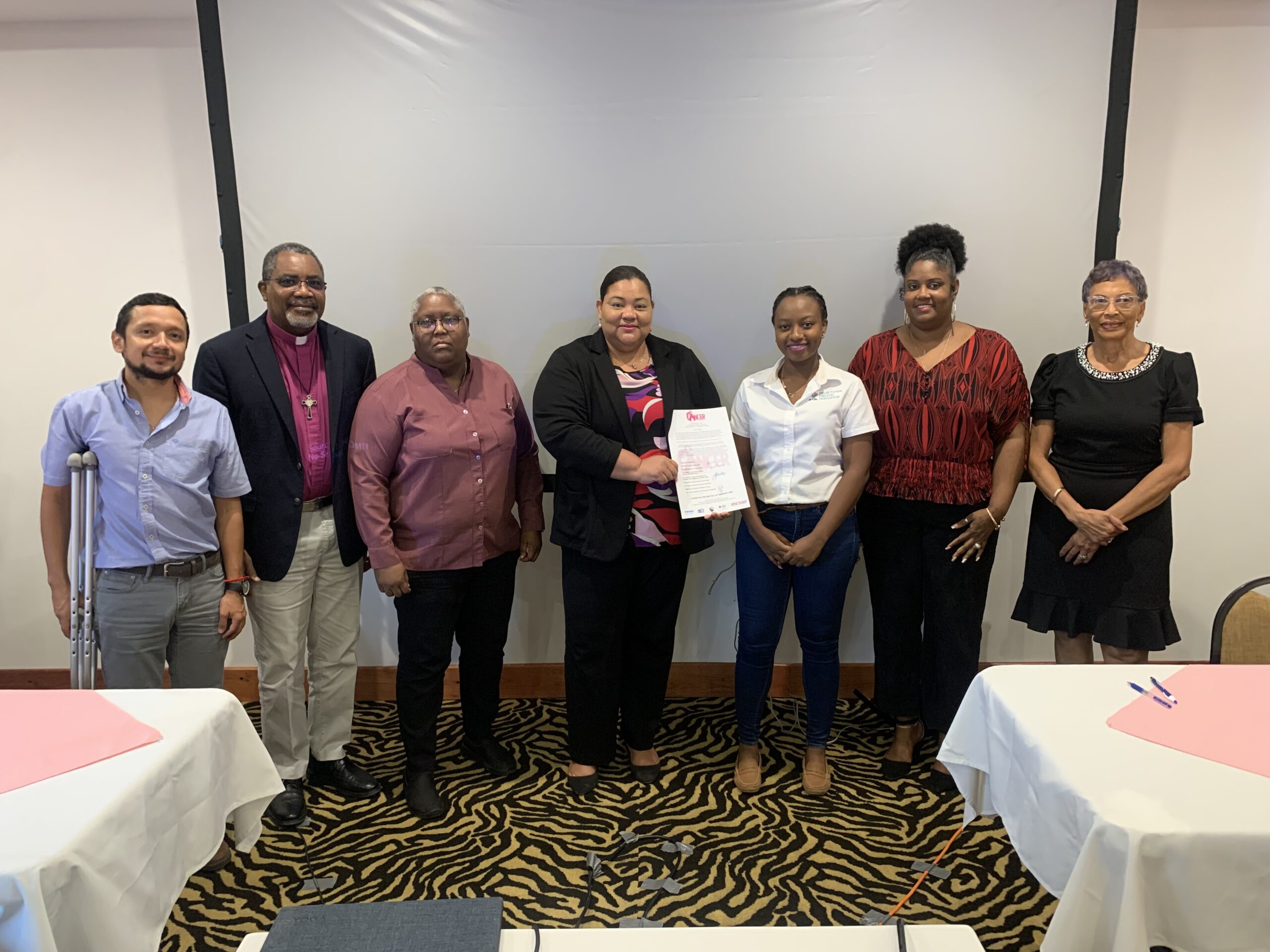 BTIA Participates in a World Cancer Day Event
In February, the BTIA participated in a World Cancer Day Event, which was held at the Belize Biltmore Plaza. The event was a collaboration between the Belize Cancer Society and the Ministry of Health and Wellness, with the aim to educate and create awareness of Cervical Cancer Prevention & Control in Belize, with a focus on HPV Testing and vaccination.
The BTIA signed a pledge of commitment to sensitize the organization and communities on the importance of preventing Cervical Cancer.