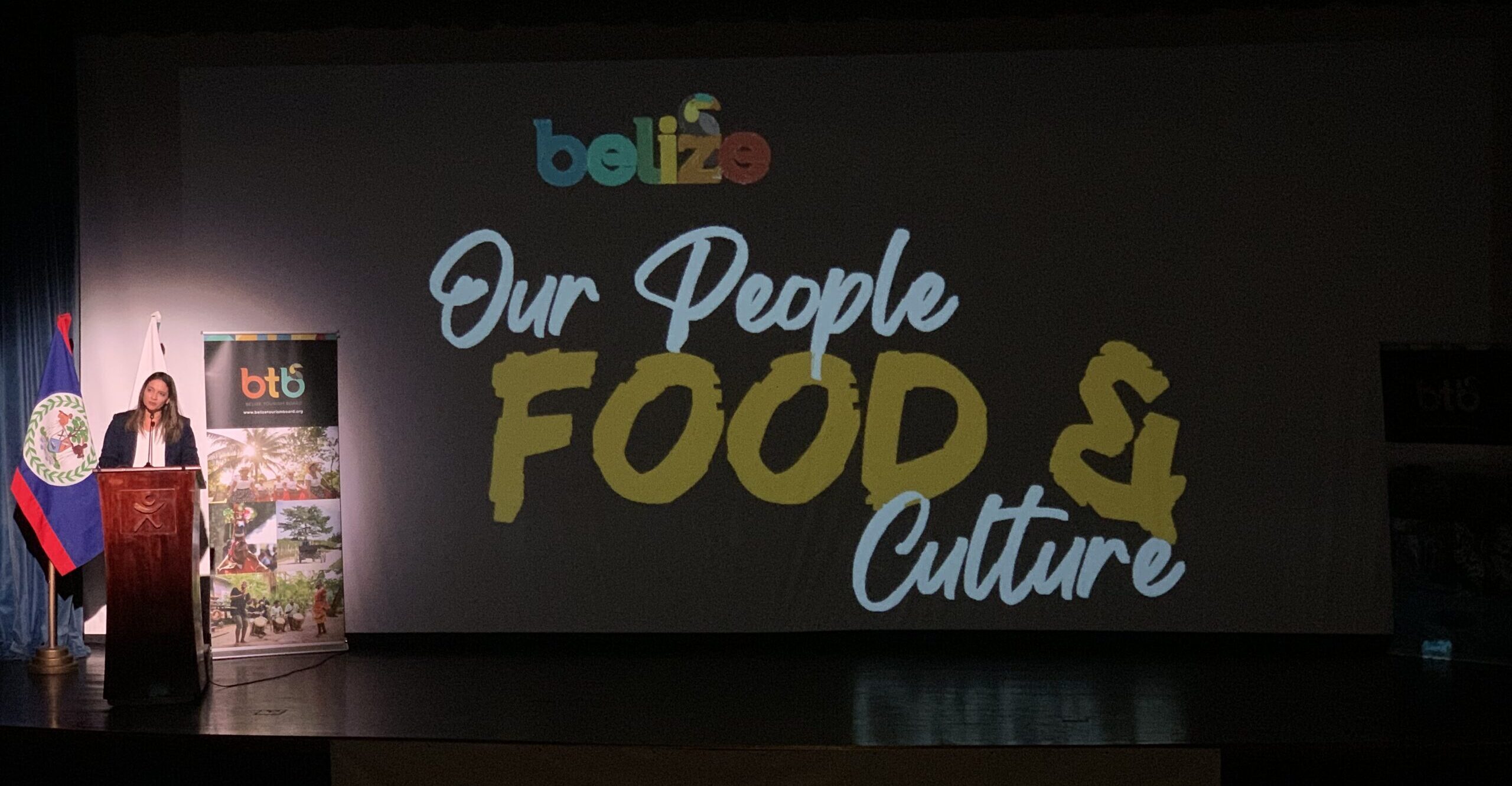 BTB Launches Video Series Highlighting Our People, Food and Culture
BTIA was pleased to attend the launch of BTB's Culinary Series: "Our People, Food, and Culture" which took place on March 15th at the Bliss Center for the Performing Arts.
This innovative video series is being aired for a total of six weeks on TV channels countrywide, and via BTB's Facebook page and YouTube channel.  The series features a different destination each week with two episodes per destination. Episode 1 focuses on the attractions and stories while Episode 2 features a cooking segment.
Official remarks were delivered by the CEO in the Ministry of Tourism and Diaspora Relations, Mrs Nicole Solano, BTB's Director of Industry Development, Mr. Josue Carballo and Chef and Series Host, Mr. Sean Kuylen. Following the remarks, guests enjoyed the preliminary screening of the People, Food and Culture video series. The event culminated with an opportunity for those in attendance to sample the delicious Belizean cuisine highlighted in the series.