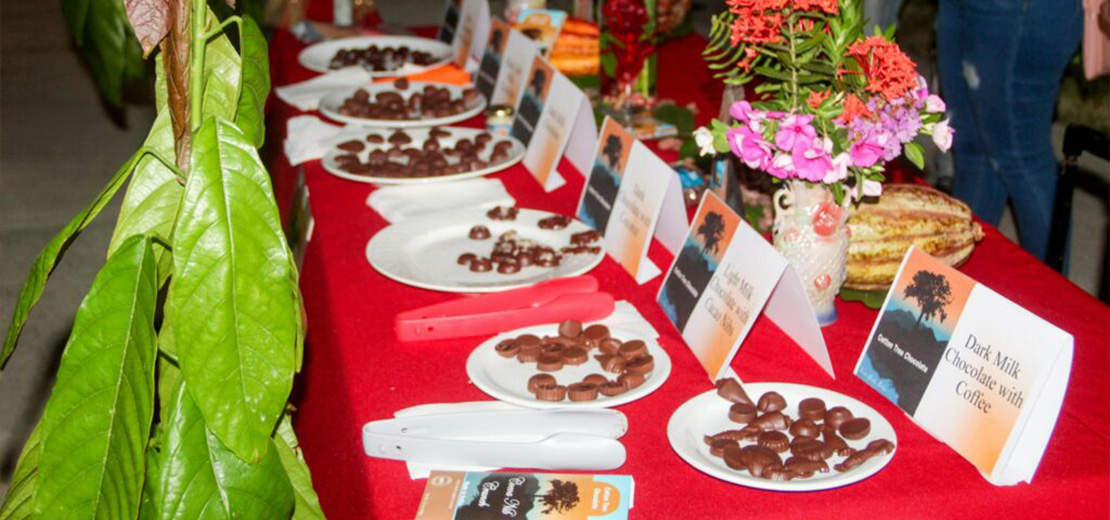 Belize Chocolate Festival 2022
The Chocolate Festival of Belize was held in May and featured two main events: the signature Wine and Chocolate Gala and the Taste of Toledo Street fair. The Wine and Chocolate Gala took place on Friday, May 20 at the Punta Gorda Welcome Plaza and provided guests with the opportunity to sample an assortment of Belizean chocolates and enjoy food, drinks and entertainment. The gala was well executed and, from the smiles on the faces of the attendees, it was a very enjoyable event.
The Taste of Toledo Street Fair was also held at the Punta Gorda Welcome Plaza on Saturday May 21. Visitors enjoyed chocolate products, crafts from local artisans, local delicacies and a variety of cultural presentations.
Congratulations to BTIA Toledo for organizing this event and thank you to all sponsors and supporters that contributed to its success.