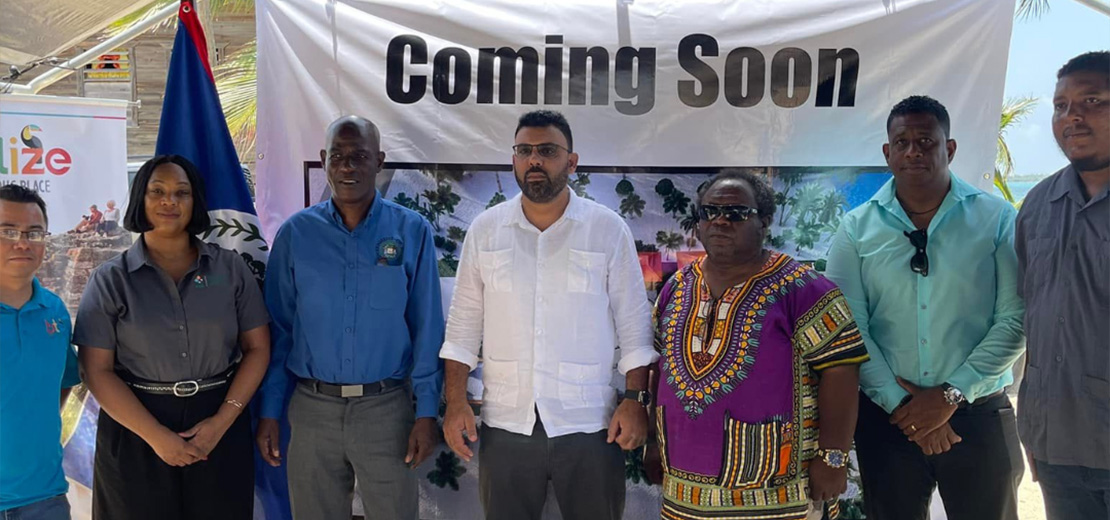 Seine Bight Welcome Center Concept Is Unveiled
On Wednesday, August 3, BTIA's Executive Director, Linette Canto, participated in a ceremony hosted by the Belize Tourism board (BTB) to unveil the Seine Bight Welcome Center Concept. The ceremony was held at the current Seine Bight Police Station where Hon. Anthony Mahler, Minister of Tourism and Diaspora Relations and Hon. Rodwell Ferguson, Minister of Transport, Youth and Sports addressed the gathering. Members of the Seine Bight Village Council, Villagers and invited guests from neighboring communities were in attendance.
According to the BTB, the project will give the area a complete makeover with lighting, landscaping, and relocation of the Police Station to a new building. This will provide the community with a place to display their culture and heritage.
The new infrastructure will include:
A 500 sq. ft. mini-amphitheater entertainment center with a seating area for drumming and performances
A 2500 sq. ft. open concept welcome center for a Garifuna culture museum
Three vendor booths for food and artists
An outside seating area with benches for 60 visitors
A walkway from the road up to the sea
The BTB has advised that the projected timeline for the completion of the Seine Bight Welcome Center is nine months.