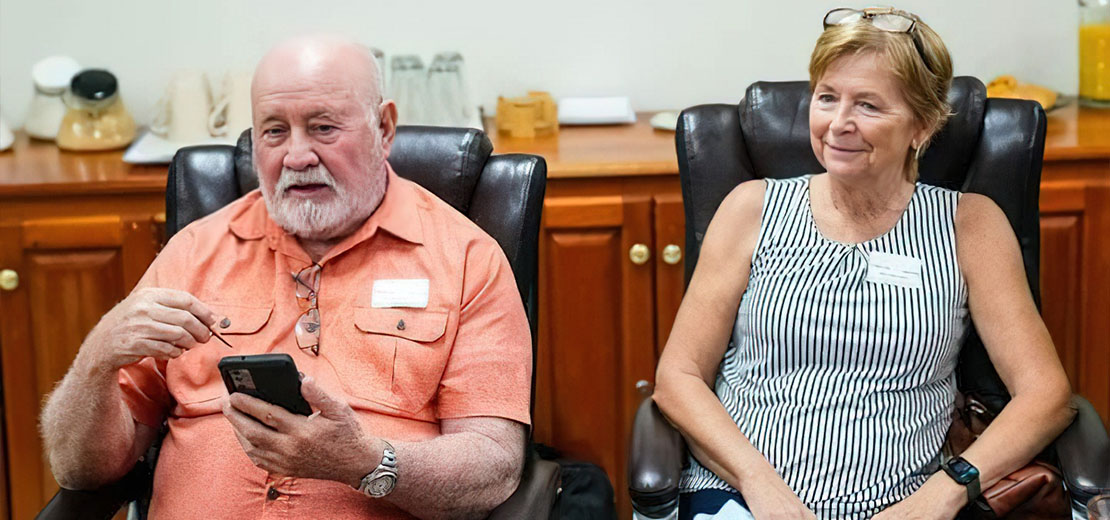 Minister of Tourism Hosts Meeting with BTIA Board
In November, Hon. Anthony Mahler, Minister of Tourism & Diaspora Relations, Mrs. Nicole Solano, CEO, Ministry of Tourism & Diaspora Relations and Mr. Evan Tillett, Director of Tourism, met with the Board of Directors of the Belize Tourism Industry Association (BTIA).
Minister Mahler provided a status update on key industry developments and highlighted the promising growth in projected arrival numbers over the next few months. Minister Mahler also shared various opportunities available to BTIA's membership in upcoming training, community development and marketing initiatives.
Members of the BTIA Board, representing various industries and destinations, provided updates from their membership and offered suggestions on how both organizations can work together for the sustainable development of the tourism industry.
It was an interactive and productive meeting.