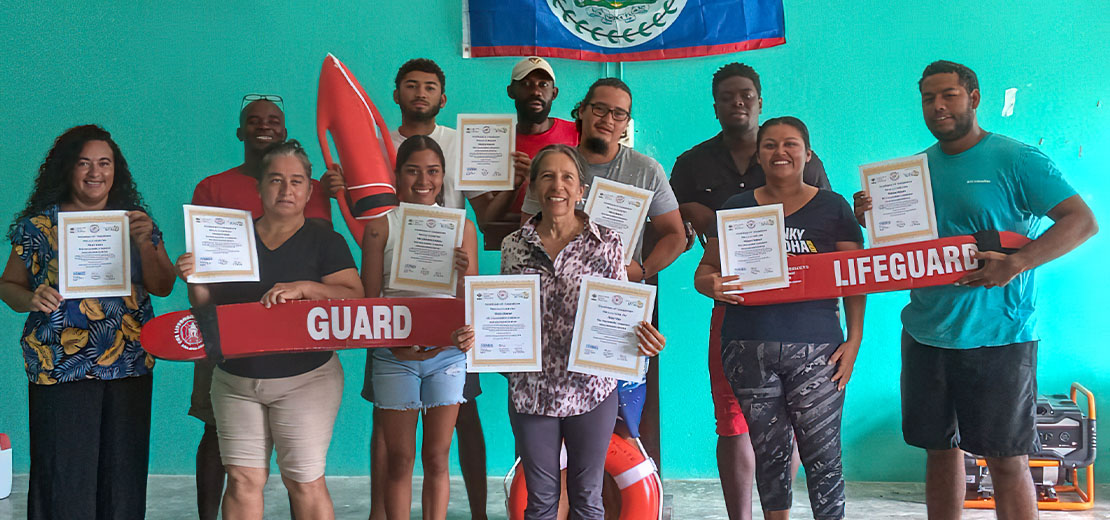 Lifeguarding Training Certificate Ceremony is Held in Caye Caulker
Caye Caulker BTIA has successfully conducted its first ever training of lifeguards. This 40-hour, in-person training was held from November 14 to November 18 in Caye Caulker via the institutional strengthening initiative which was supported by BTB's Matching Grants Programme. Eight persons were trained in basic lifeguarding skills with the aim of becoming fully trained lifeguards by June 2023.
The objective of the lifeguarding course was to provide participants with the knowledge and skills to prevent, recognize and respond to aquatic emergencies. Congratulations to the organizers and participants.