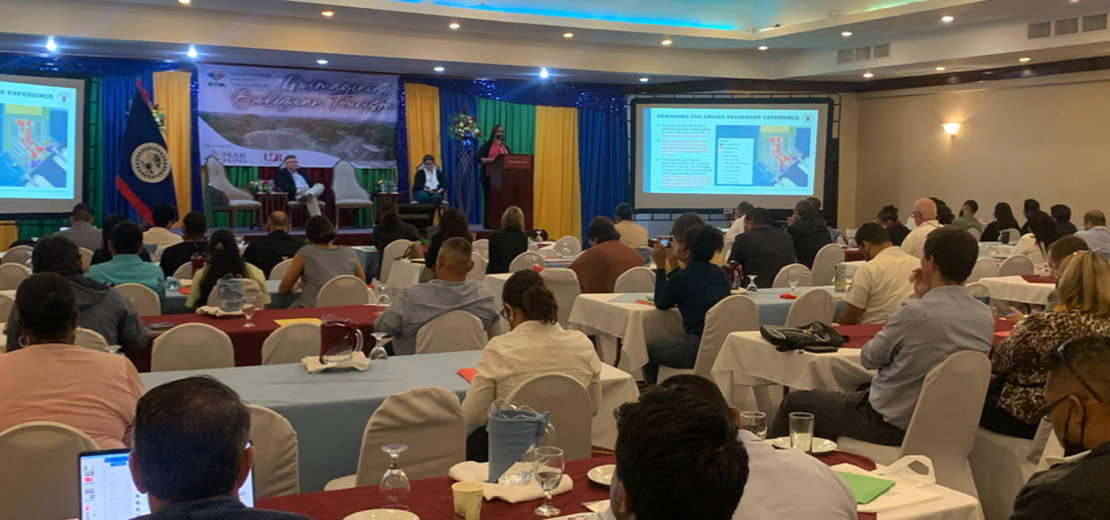 BTIA Hosts A Very Successful Tourism Summit
On Thursday May 26, BTIA hosted the "Reimagining Belizean Tourism" summit. This was done in partnership with the University of Belize and with support from MarFund. The goal of the summit was to bring together stakeholders to discuss issues relevant to the future of Belize's tourism and was presented in five panels, as follows:
1. Preparing for Climate Change: Is Beach tourism an Endangered Species?
2. Belize City Cruise Ports: How Many are Too Many?
3. Branding Belizean Tourism for Resilience
4. Airport and Land Borders: Short and Long Term Solutions
5. Looking Ahead: What is the Goal and How Do We Get There?
The summit provided an opportunity to gather data and industry positions that will contribute to the revision of the National Sustainable Tourism Master Plan. It was an ideal forum to gather information and refine the industry positions and best practices relating to the main facets of Belize's tourism product, engage industry partners, and facilitate networking opportunities.
The tourism summit was very well attended by a wide cross-section of stakeholders who provided positive feedback on the topics, individual presentations and the overall execution of the event.