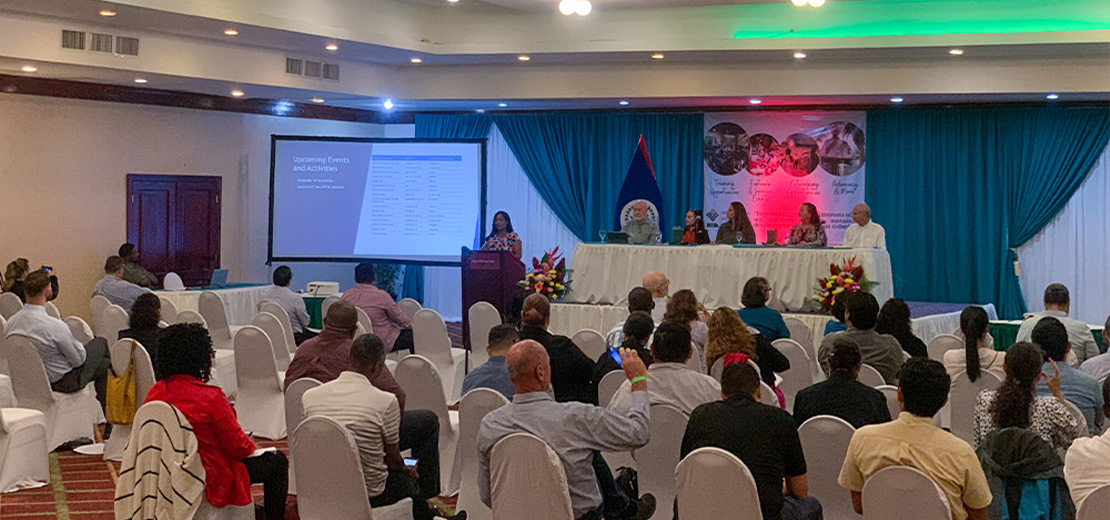 BTIA 37th Annual General Meeting
Public And Private Sectors Agree That Tourism Industry Has Rebounded but Challenges Remain For 2023
BELIZE CITY, Belize, Wednesday, January 11, 2023 – Speaking at the 37th Annual General Meeting of the Belize Tourism Industry Association, which was held yesterday at the Best Western Plus Biltmore Plaza, President Stewart Krohn congratulated members for their remarkable comeback from the Covid-19 pandemic and pointed to five areas that BTIA needed to focus on in the coming year. "Tourism constitutes 40 percent of the nation's GDP", said Krohn in his address "but the challenge is to deepen the integration of the industry with the rest of the Belizean economy in order to raise the standard of living for all Belizeans". He also pointed to the need for more emphasis on training the work force, promoting off-season travel to Belize, meeting the threat of climate change and the necessity of charting a better-defined course for future development.
In her keynote address, Chief Executive Officer in the Ministry of Tourism and Diaspora Relations, Nicole Solano echoed those sentiments, reporting that visitor arrival numbers are on their way to reaching 2019 levels while tourism revenues have surpassed 2019 figures. She cited the strong relationship between her ministry, the Belize Tourism Board and the private sector for much of the success. "We have established a partnership that is showing results and will continue to bear fruit", she noted and pointed to efforts underway to establish a tourism training institute that will meet the actual needs of the industry.
A key objective of the 37th Annual General Meeting was to elect the Executive Committee members for the period 2023/2024. Elections were held for the posts of President, 1st Vice President, 2nd Vice President and Secretary. By acclamation, Stewart Krohn will continue to serve as President and Tamara Sniffin will continue as 1st Vice-President. Oscar Gutierrez was elected as 2nd Vice President and Nicholas Scavone was elected as Secretary.
2023/2024 Executive Committee
President Stewart Krohn
1st Vice-President Tamara Sniffin
2nd Vice-President Oscar Gutierrez
Treasurer Raineldo Guerrero
Secretary Nicholas Scavone
Past President Melanie Paz
The Minutes of the 2022 AGM were adopted along with the audited financial report for the fiscal year ending July 2022.
The BTIA expresses gratitude to past Executive Committee members Osmany Salas and Tanya Silva for their invaluable contribution to the BTIA. We thank our members for their unwavering support as we continue to represent the best interests of the tourism industry. We look forward to continuing to work in partnership with the government and other key stakeholders.
Contact:
National Secretariat
Belize Tourism Industry Association
Email: [email protected]
Tel: 227-1144