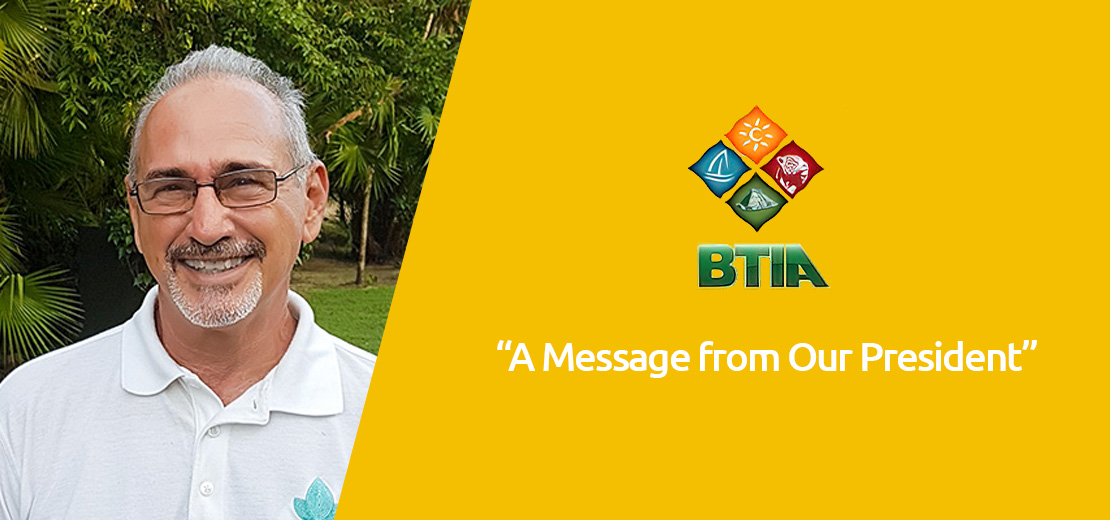 President Remarks, March 2023
There is virtually no argument in Belizean society about the importance of tourism to the country's economy. 40 percent of GDP is the standard figure used but many estimates put that figure as high as 50%, especially when considering the chronic setbacks in agriculture, particularly citrus, bananas and shrimp. Yes, world sugar prices are high right now but given the serious disputes between the sugar refiner and cane farmers the long term outlook for sugar is cloudy at best.
So Tourism is King, right? Well factually yes, but I somehow get the feeling that if you took a public poll asking people what is Belize's most important economic driver the results might not confirm our assumption. Admittedly this is speculation but if true it's not the end of the world. In Belize tourism has always been a second class economic citizen. This attitude dates back half a century when leftist sentiment around the Caribbean—strongest in Manley's Jamaica– began to tilt toward slogans like "Tourism is whorism" and "We will never be a nation of tray carriers". While Premier George Price never fully bought into the rhetoric his approach to tourism was always cautious at best.
In any case that is all quaint history as in recent years both political parties have embraced tourism—at least the benefits of tourism—and over the last two decades our industry has received the attention of politicians and government officials  to a degree that while not always perfect has at least been positive. We keep in regular contact with policy makers and if anything we are asked to serve on far too many boards, committees and consultation sessions to the extent that BTIA Executive Director Linette Canto cannot even attend them all.
So we tend to do our advocacy work firmly but quietly. On those occasions when strong decisive action is required: sargassum invasions, water shortages in Caye Caulker, Placencia and San Pedro, sometimes nonsensical Covid-19 restrictions and over-regulation of industry standards, we mobilize with our local chapters as well as sister organizations like BHA or various environmental groups. Our contacts extend across a wide spectrum of personal relationships as well as more official membership on bodies like the Belize Tourism Board,  Sargassum Task Force, Trade License Working Group,  various Tour Guide committees and Development Finance Corporation to name just a few.
I say all this as a partial answer to the frequently asked questions of "What has BTIA done for me lately?" and "Why should I renew my BTIA membership?"  The answers should be obvious: BTIA works for the industry and its members every day. You should renew your membership—or join if you have never been a member—because there is strength in numbers; the more businesses we represent the more likely it is our voices are heard. So whether tourism is 40% or 50% of the economy or even more, the day is rapidly arriving when public perception will catch up with the reality that those of us in the industry know all too well, especially during this busy month of March.