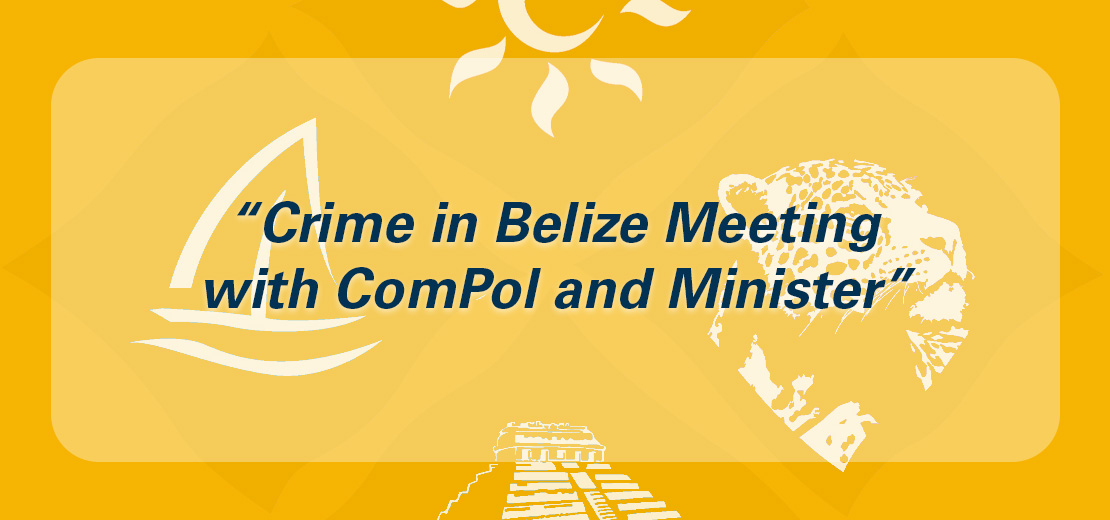 Crime in Belize Meeting with ComPol and Minister
The BTIA held a special meeting at its Belize City office to discuss the crime situation in tourist destinations and others parts of Belize. The focus of the meeting was to address current security issues and concerns, and to discuss strategies to alleviate the crime situation in Belize. The discussion mainly focused on the increasing crime rates at tourist destinations and communities, difficulty of crime victims obtaining a police report, the lack of proper community policing programs, and inadequate communication between the Police and stakeholders.
Minister Aragon and COMPOL Whylie expressed their commitment to improve the performance of the Police formations in each destination and to improve the police report system currently in place. For its part, the BTIA committed to provide security risk assessment training to its members, assist the Police Department/Tourism Police with customer service training programs, and continue its advocacy to develop and establish programs to reduce crime in Belize.