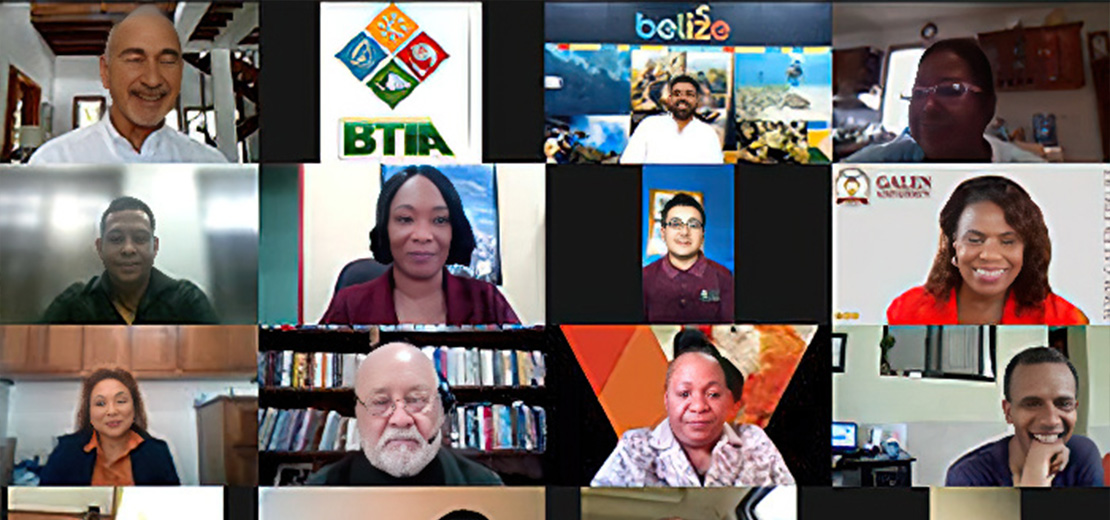 BTIA Hosts 36th Annual General Meeting
The Belize Tourism Industry Association (BTIA) held its 36th Annual General Meeting via Zoom on Thursday, January 20, 2022. In attendance were Hon. Anthony Mahler, Minister of Tourism and Diaspora Relations; Director of Tourism, Mr. Evan Tillett; the Board and members of BTIA; other tourism stakeholders; and invited guests.
BTIA's President, Stewart Krohn, took the opportunity to remind members that while the BTIA faced many challenges during the past year, the work of the Association will not only continue but expand, "Our goals include the convening of a Re-imagining Belizean Tourism Summit; a return to training with the objective of establishing a unified industry-relevant hospitality training institute; a stronger presence in all our varied destinations, including more support for BTIA operated tourism information centers. And finally, we will devote significant resources to raising the public profile of BTIA and more importantly, the status of the tourism industry in general."
Minister of Tourism and Diaspora Relations, Hon. Anthony Mahler, was the Keynote Speaker. In his address, Minister Mahler stated, "Belize had a stand-out year of performance last year, and was one of the leaders in the recovery surge in this part of the world. Interestingly, in 2021 Belize recovered approximately 54% of its tourism overnight arrivals, that is, we saw an expansion of 20% more than the global average. Similarly, in Cruise, since July 2021, we saw a return of approximately 47% of our pre-pandemic performance compared to the same time period of operations in 2019. What this equates to is the result of the relentless and strategic work done jointly over the last 15 months by our government, and by you our partners in the private sector."
A key objective of the 36th Annual General Meeting was to elect the Executive Committee members for the period 2022/2023. Elections were held for the posts of 2nd Vice President and Treasurer. By acclamation, Senator Osmany Salas will continue to serve as 2nd Vice- President and Raineldo Guerrero will continue as Treasurer. The BTIA Executive Committee for 2022 is composed as follows:
President– Stewart Krohn
1st Vice-President – Tamara Sniffin
2nd Vice-President – Osmany Salas
Treasurer – Raineldo Guerrero
Secretary – Tanya Silva
Past President – Melanie Paz
The Minutes of the 2020 AGM were adopted along with the audited financial report for the Fiscal Year 2020/2021.
The BTIA expresses gratitude to its members for their unwavering support as we continue to represent the tourism industry's best interest. We look forward to continuing to work in partnership with the government and other key stakeholders in the recovery of our tourism industry.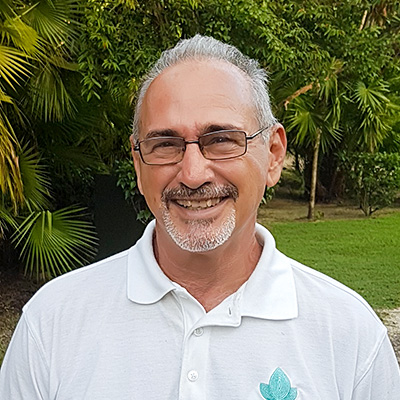 Address by Stewart Krohn, BTIA President, at 36th AGM, JAN. 20, 2022
Good morning all and thanks for coming. If you are anything like me, you have attended far too many Zoom meetings over the last two years… so I will try to keep it short.
In many ways the last 12 months for our BTIA have paralleled the last 12 months for the tourism industry as a whole: we tightened our belts, learned to survive with less, were enticed by the beginnings of a successful rebound and remain cautiously optimistic for a future that is anything but certain.
First, let's look back at the past year.
By December of 2020 the pandemic-induced loss of virtually all our revenue sources had left our finances in shambles and forced us to dismiss all three of our staff members. We were down but not quite out. The strong advocacy campaign initiated under my able predecessor, Melanie Paz, never stopped as your board and executive committee lobbied strongly and successfully for low interest loans to the industry from DFC and renegotiation with the private banks. We supported policies that helped thousands of laid off employees receive government assistance and pressedthe Barrow administration for modifications of the Gold Standard program to ease initial restrictions that made visitors into virtual prisoners andhotel keepers into prison wardens.
At BTIA headquarters in Belize City we went into survival mode, slashing expenses and focusing our efforts on a narrow set of priorities, primarily how to revive tourism in the face of the deadliest pandemic in a century. That we were able to carry out that effort is attributable to several factors:
One, our members—despite being just as broke as we were—stepped up big time to renew their memberships and pay their dues. This enabled us to contract with Linda Munoz and her team at M-Business Solutions for administrative support. They rented our downstairs office while we shuttered the upper flat and kind of moved in with them. The marriage has worked well and we cannot thank them enough for their dedication toour cause.
Two, our board and executive committee—all unpaid volunteers dealing with their own pandemic related problems—stepped up and donated countless hours of work. Five of our board members are past BTIA presidents and it would have been easy for them to retreat from involvement, having already done their service to the industry. Instead they rolled up their sleeves and stayed involved, all of us working together as a team. I only hope that I can emulate their contributions once my term is complete.
Three, the Belize Tourism Board, whose budget was hit at least as hard as ours, still managed to provide a trickle of institutional support that allowed us to help a number of our destination chapters maintain services to members and visitors alike. As the BTB's revenues improved so didtheir level of support and it is our great hope that 2022 will bring back those nearly forgotten names like Lobsterfest, Mangofest, Sidewalk Arts Festival, Chocolatefest and the many other events that your BTIA has organized over the years.
Four, the MarFund. Before the pandemic hit we were exploring a project with this international marine conservation organization that would havecreated much needed environmental measuring tools for tourism businesses. But when MarFund realized that BTIA's very survival was at stake they agreed to let us rework the project toward institutional support, specifically financing the initial hiring of an executive director—whom you have met this morning– and the convening of a tourism summit later this year entitled "Re-imagining Belizean Tourism". Special thanks to MarFund's Angeline Valentine for putting up with our inexperience in the often frustrating world of NGO project writing.
Last—though certainly not least– on our list of Good Samaritans is the Atlantic Group of Companies. They have been with us as Diamond Sponsors for as long as I can remember. They are by far the biggest lender to Belize's tourism industry and while it is not always easy to call any bank your BFF it is clear that Atlantic understands our industry in a way that many of its competitors do not. Thank you Atlantic and a special thanks to Pedro Perez who has served Atlantic and BTIA for at least several decades.
So much for BTIA housekeeping. What our members want to know is "what have you done for me lately?" And "what are you going to do for mein the future?"
The answer, we believe, is PLENTY.
During the past year we have continued to pursue concessional financing and other practical relief measures for tourism businesses. Through our membership on the Airline Development Committee we have succeeded in attracting Alaska and Frontier Airlines to Belize—with more to come in the future. We have pushed back hard against public health policies that defy common sense, like allowing unvaccinated tourists to enter Belize but not allowing them to enter restaurants. We have pushed hard for all measures designed to get Belizeans vaccinated…with banners and bumperstickers and media appearances. And we have unapologetically advocated for vaccination mandates. Mandates have worked very well in ourindustry and we do not see why they cannot work in the rest of the private as well as public sectors. Although our work on various boards and committees is less well known our positions at DFC, PACT, the Sargassum Task Force and other bodies is appreciated and effective.
Overall we have played a key role in influencing government policy. Not in a confrontational way but in a true partnership with the Ministry of Tourism and Diaspora Relations, BTB and other government bodies. This does not mean that we agree with every action that the BelizeGovernment takes…but it does mean that we have a seat at the table. That we are more often than not consulted and can—and do—call the Minister, the Director, the CEO and other officials routinely.
The important thing is that we have found the Minister and his team to be engaged. They eat, sleep and breathe tourism 24/7—just like most of us do. And again, while we do not always agree with official actions we have come to respect the process. My colleague Alina Saldivar at the Belize Hotel Association—and a member of our BTIA board– can attest that at BTB meetings we often find ourselves on the minority end of policy debates and even when we agree with a policy it is not adopted without a lot of tough questions being asked.
So where are we headed in the future? Certainly more advocacy. We support the compulsory insurance plan that goes into effect February 15th.This was not an easy decision but in the end I believe that the added expense is not too burdensome and will go a long way toward easing the fearsof visitors—and thus increasing the number of visitor arrivals—while at the same time easing the financial and PR burden placed on hotels that must deal with the increasing number of guests who test positive for Covid-19 and must stay here longer than originally anticipated. Again, the question is not whether we can afford to have our visitors insured; it's can we afford NOT to have them insured.
And as Covid is brought under control we have a full agenda of initiatives planned for the next year: the previously mentioned summit; a return to training with the goal of establishing a unified industry-relevant hospitality training institute; a stronger presence in all our varied destinations, including more support for BTIA operated tourism information centers. And finally, we will devote significant resources to raising the public profile of BTIA and more importantly, the status of the tourism industry in general.
For if the pandemic has taught us one thing it is the crucial importance of tourism to the Belizean economy. As the employer of tens of thousands of Belizeans, as the generator of millions in foreign exchange and as the foremost promoter of Belize's brand. Our brand is a positive international image that leads to increased investment in other parts of the economy as well as greater cooperation with foreign governments and international financial institutions. In our personal lives we all need friends…and nations are no different. Every visitor to Belize is a potential friend of Belize. And in a world that seems to grow more chaotic and scary each day, having good friends may be more important than money in the bank.
THANK YOU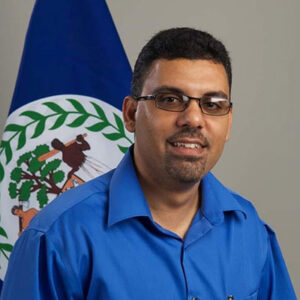 Address by Hon. Anthony Mahler, Minister of Tourism and Diaspora Relations, at 36th AGM, Jan. 20, 2022
Good Morning Ladies and Gentlemen,
Once again, it is indeed an honor and a privilege to be a part of this very important event. As I see it, BTIA's AGM is an annual milestone for the leading tourism advocacy and lobbying group in Belize. I wish to congratulate all BTIA memberson your 36th AGM. I am well aware that it was back in 1985 that tourism stakeholders came together to form the tourism industry's very first umbrella organization, with many great industry leaders at the helm. Over the years, and under thecurrent leadership, the BTIA has lobbied effectively and relentlessly for the betterment of the entire industry and not just for a sector or a select few who have their own self-interests at heart. BTIA has represented hotels, restaurants, tour operators, tour guides, cruise ship operators, transportation companies, attractions, gift shops, and individuals – with chapter associations in all major destinations throughout this country, I sincerely appreciate the invitation to provide a few words today, and I truly value the partnership with the leaders and members of this very important organization.
Fifteen months ago when we took office we found an economy in shambles, we found a people in despair, we found a government void of true leadership and a tourism sector on the brink of collapse. This state of emergency was partially created by the pandemic, however, it was alsocreated by over twelve years of neglect and mismanagement of our economy, of our public purse, of our social services and of our industries.When we took over government as a result of an overwhelming mandate by the people, we were at the tail end of a year that would see a 70% contraction in overall tourism performance globally, as well as in Belize. We inherited an unprecedented state of affairs in our sector withunemployment and underemployment skyrocketing, with over 40,000 tourism jobs impacted by the economic downturn, and with countless businesses closed or on the brink of closure. We faced an uphill battle against what seemed to be an insurmountable reoccurrence of waves and spikes of COVID-19, further challenging our economic recovery, and placing a damper on an already impaired sector with ever-shifting healthprotocols and regulations. We also found ourselves confronting institutional and financial challenges within the public sector, capital projects and even our statutory agencies, with the Ministry of Tourism and Diaspora Relations by no means immune to this unfortunate reality.
But what we also found, was a private sector that was ready to move forward…ready to work with a government that would do its part to create an environment for recovery. We found a tourism work force that was eager to return to the frontline. We found hotels, tour operators, restaurants, gift shops, and countless tourism-based businesses yearning for opportunities to do business, for some redress in what was an extraordinary shock to all our livelihoods and to our families, and communities. What we found was a private sector that became our true partners. Together, we were able to ignite the recovery process for tourism. Together, we were able to lead economic recovery efforts for the country during these difficult times.
That was the reality of only 15 months ago! In fact, I remember that at last year's AGM, we were confident, but uncertain of where COVID would take us. Look how far we've come! I recall when we came together and began shaping what today has become a formidable lobby for economic liberalization, vaccine prioritization, and relaxation of health protocols for our sector.
We were able to not only mount one of the most extraordinary resurgences in tourism overnight arrivals in the pandemic era, but also saw the reopening of our land borders for foreign visitors, and the restart of cruise tourism in a safe and secure manner. All of this, possible through groundbreaking marketing efforts, innovative business support programs, and an ardent focus on health and safety for our guests and tourismproviders.
Earlier this month, the UNWTO announced that experts maintain that pre-pandemic levels in tourism will not return until 2024, with projections that 2022 will continue to show slow recovery, and with an expected resurgence in 2023. But to appreciate what we in Belize have been able toaccomplish, I would like to share some eye-opening data with you.
In 2021, globally, the tourism sector grew by a meager 4% compared to 2020. Europe and Latin America saw the largest recovery rates, respectively, with the Caribbean and Central American areas recording the best performance by sub-region. In fact, the ForwardKeys 2021 reportnotes that Belize had a stand-out year of performance last year, and was one of the leaders in the recovery surge in this part of the world. Interestingly, in 2021 Belize recovered approximately 54% of its tourism overnight arrivals, that is, we saw an expansion of 20% more than theglobal average. Similarly, in Cruise, since July 2021, we saw a return of approximately 47% of our pre-pandemic performance compared to the same time period of operations in 2019.
What this equates to is the results of the relentless and strategic work done jointly over the last 15 months by our government, and by you our partners in the private sector. With the vision and creativity of the Exhale and Grab life campaigns in marketing, we have been able to amass a resounding resurgence in Belize's brand equity in our main source markets. In the US market alone, we have been able to garner over 1.9 billion total impressions in 2021, with well- designed saturation initiatives on key US media platforms such as Travel + Leisure, the Wall Street Journal, Conde Nast Travelers, National Geographic and Men's Journal, to name a few. We also trail blazed our Belize Brand into our emerging and new markets, with countless features on printed and digital media in Canada, Mexico, Europe and South America. These activities saw an increase ofover 75% in some of these markets, compared to other destinations such as Jamaica in 2021.
With an aggressive airline development posture, we have been able to not only reestablish our legacy airlift, but we have been able to land two new major carriers to the country, with a few more promising opportunities in the pipeline, especially from the region. If we make the right decisions in the coming weeks, I strongly believe that we can change the game for regional travel to Belize.
During the last few months, we have focused on the small operators in our industry assisting many micro- and small-enterprises with much needed capital to help them prepare for this season.
In the area of infrastructure, we in only a matter of weeks, showed the country what true public-private partnership looks like, as we were able to pave the Hopkins road leading to the hotel zone, a feat that our predecessors could onlyreciprocate with empty promises for the three terms they were in office. We are also about to roll out a Lease-to-Own Program for tour vans for tour operators, tour guides and hotels to modernize their vehicle fleets. With the expansion of the Tourism Gold Standard program beyond just the traditional tourism business sector, we were able to elevate Belize's hold and promise of a safe travel experience, even garnering internationalrecognition via the WTTC travel safe program. And the list goes on.
Even though we have seen great accomplishment over the past 15 months, I stand here to say that it means nothing if we fail to see the lesson that COVID-19 has brought to the forefront. Today, we that lead and make possible tourism in Belize, should embrace a dual reality. The first, is that recovery continues, and that we must continue to develop ways in which we can support the economic re-integration of tourism businesses andtourism workers lost in 2020 and 2021. However, as this pandemic progresses into the 2022, we should also recognize that this recovery will become organic, and this is where destinations like ours have a decision to make. The decision is whether we as an industry want to recover, return, and be satisfied with the same state of affairs we were in two years ago before the pandemic. A state where, yes, arrivals were up, but average dailyexpenditures, occupancies and length of stay were contracting, tourism infrastructure was in decline; a clear sign of plateauing and stagnation.Alternatively, as an industry we can come to the realization that this pandemic is not only a negative socio-economic shock, but in fact it is an opportunity to evolve, to improve and to differentiate ourselves from the pack. This philosophy of evolution, and one may say revolution, is where I want us all to invest and partake in. I have said it time and time again, the days of mediocrity, sub-class service and sub-par experiences should bekept in the past.
Ladies and Gentlemen, it is time for Belize to step-up. We have already shown that in just a small period of time, we can lead in this industry. And this lead-first mentality is my vision for tourism moving forward. This pandemic, will eventually wane, this virus will become endemic, but theneed and demand for world-class and value-for-money travel will only grow.
Therefore, in 2022, we have begun to engage in an even more aggressive campaign to both support the recovery, but also to serve as a catalyst for this evolution. We have scheduled a series of ground-breaking marketing initiatives, to further engage not only our north American market, but also start to reinvigorate our European Market, and to tap into the Mexican and extended Latin American markets. We also will be rolling out new infrastructure projects around the country, including a revamp to the ATM Cave experience, the Belize City urban experience, destination improvements, a new wave of community cultural tourism trails, a culinary tourism product development program, the roll-out of the IDB Grants Program for tourism businesses, and the repair and enhancement to the Placencia Pier, a festival tourism program, and a program to boost both nautical and private aviation tourism, to name a few. We also will be launching a new national training program called Elevate, that will provide year- round training opportunities for frontline agencies, hotels, tour operators, tour guides, restaurants, security personnel in areas such as service excellence, health and safety, new tour development, specialized tour guiding skills, front-end and back-end management and even opportunitiesfor specialized food and beverage training for restaurants and food establishments.
And yes, we will continue to implement new measures that will safeguard the health and safety of our guests and tourism partners. We are planning the roll-out of a travel health insurance program for our visitors starting in February – and we will listen to the recommendations and feedback from the industry in determining the best way forward. We also plan to integrate the tourism gold standard protocols within the minimum requirements for hotels, tour operators and tour guides.
As a responsible government, we see it necessary to plan comprehensively for the future. As a result, in February of this year, the Ministry of Tourism and Diaspora Relations and the BTB, will commence the process of updating the National Sustainable Tourism Master Plan. This update process will not only allow the country to integrate within our national development strategy areas of improvement and vulnerabilities, such as climate change and health and safety, it will also provide a much needed platform for the industry to determine the priority investment areas for tourism leading up to 2030.
A few such priority investments, without a doubt, will include enhancements to our airport network and infrastructure, development of our privateaviation services, construction of yachting marinas and facilities, the operationalization of a National Tourism Training Institute and expansion inthe hotel sector of the industry. Additionally, the BTB, in conjunction with the Ministry of Tourism and Diaspora Relations, has also convened a Cruise Working Group, which includes the BTIA, to oversee the update of the National Cruise Policy of Belize. A policy that will guide the future development and operations of the cruise sector throughout Belize.
I am also pleased to share that in the pipeline are a series of legal works that will see the expansion of the Qualified Retired Persons Program, and astreamlining of licensing requirements for tour operators and tour guides. An Amnesty Program for unlicensed properties trading on Shared-Economy platforms is also in the works, and an official agreement with Airbnb for regulatory support and taxation purposes is also being negotiated as we speak.
As I conclude, I wish to reiterate my message to all of you, that we must not only occupy ourselves within a process of recovery, but we must alsoinvest and begin to propel our individual businesses, communities and industry into a new era of tourism growth and development in Belize. Ithank the Belize Tourism Industry Association for inviting me to share with you a few words, best wishes to the BTIA in 2022, and let's continue to work in true partnership for the betterment of Belize and our people.