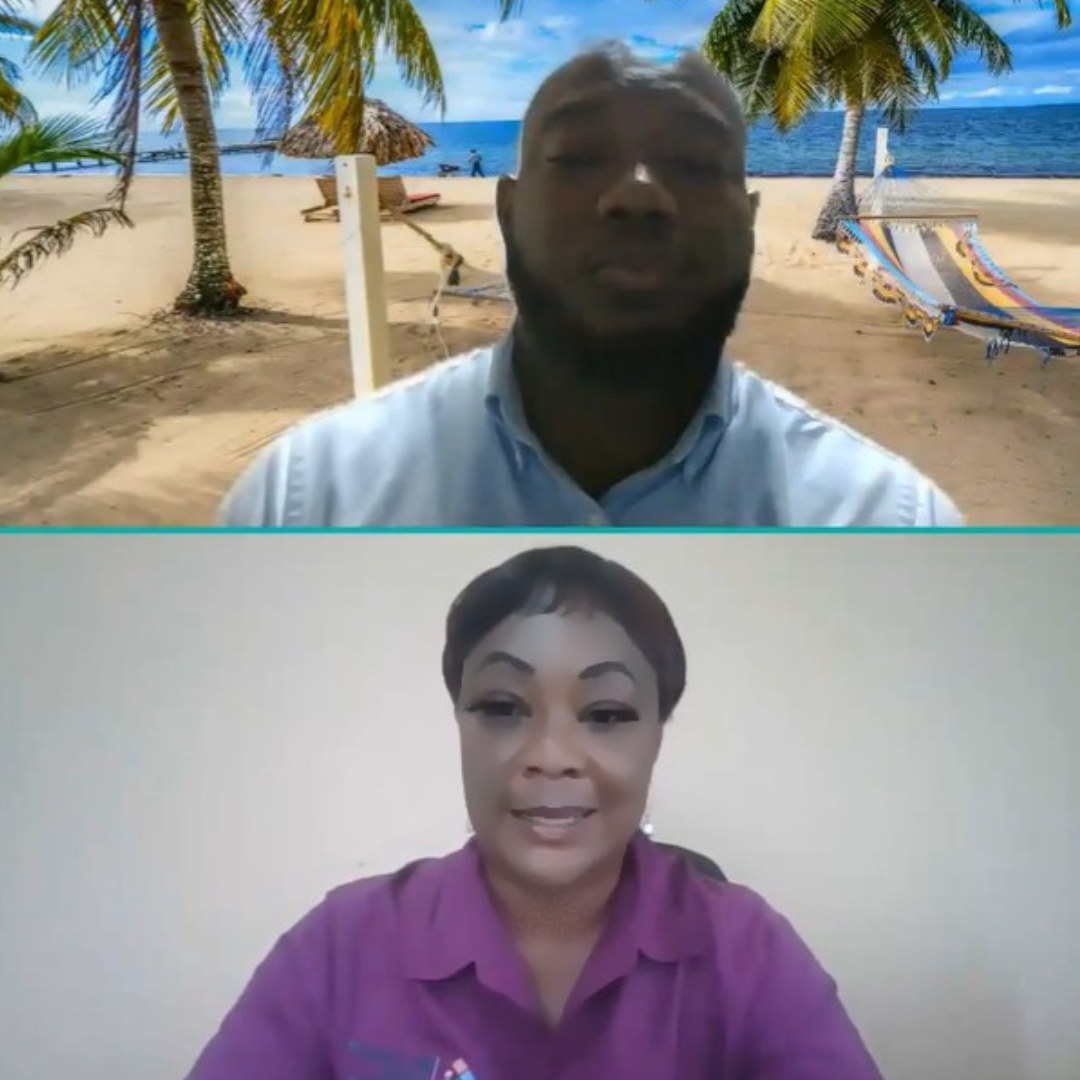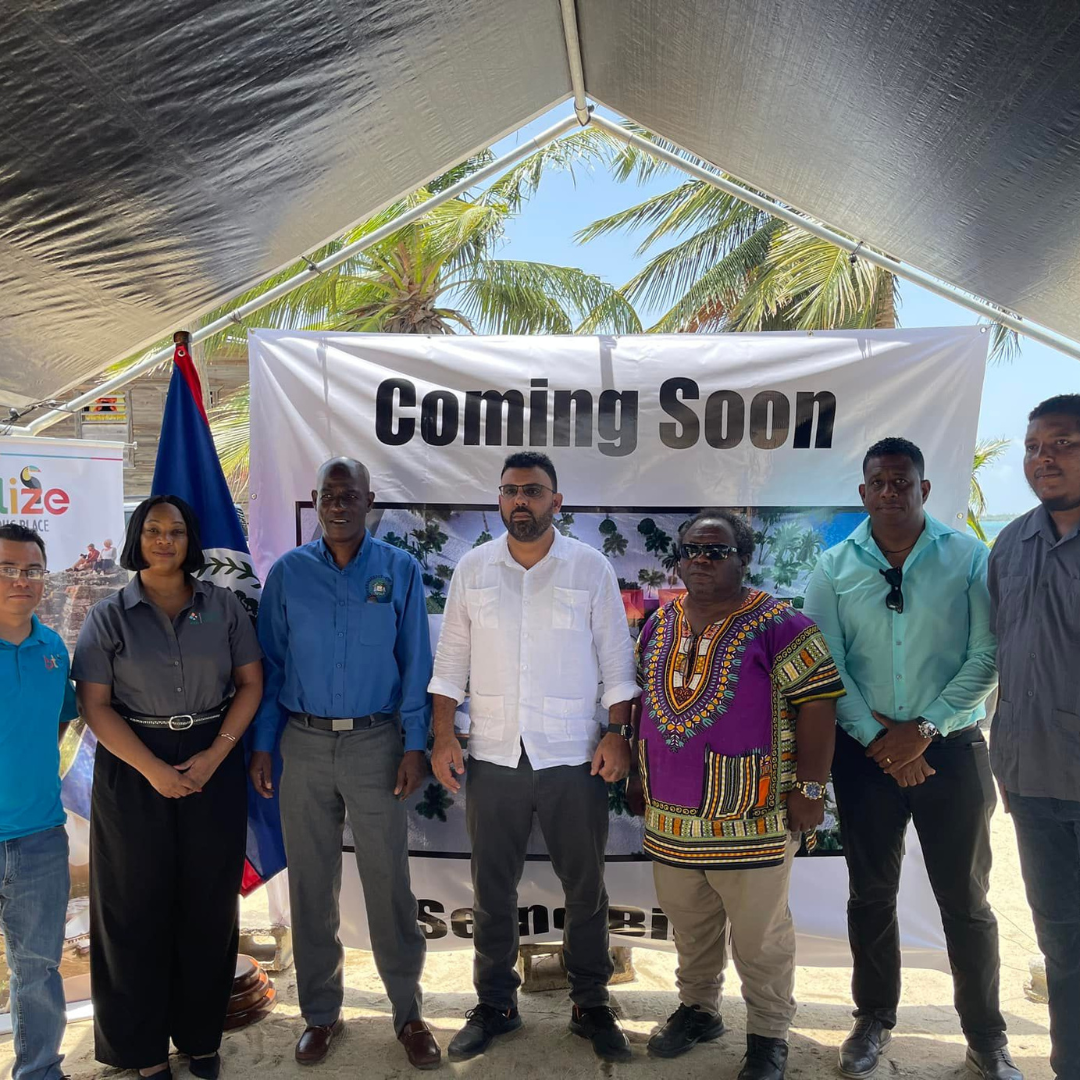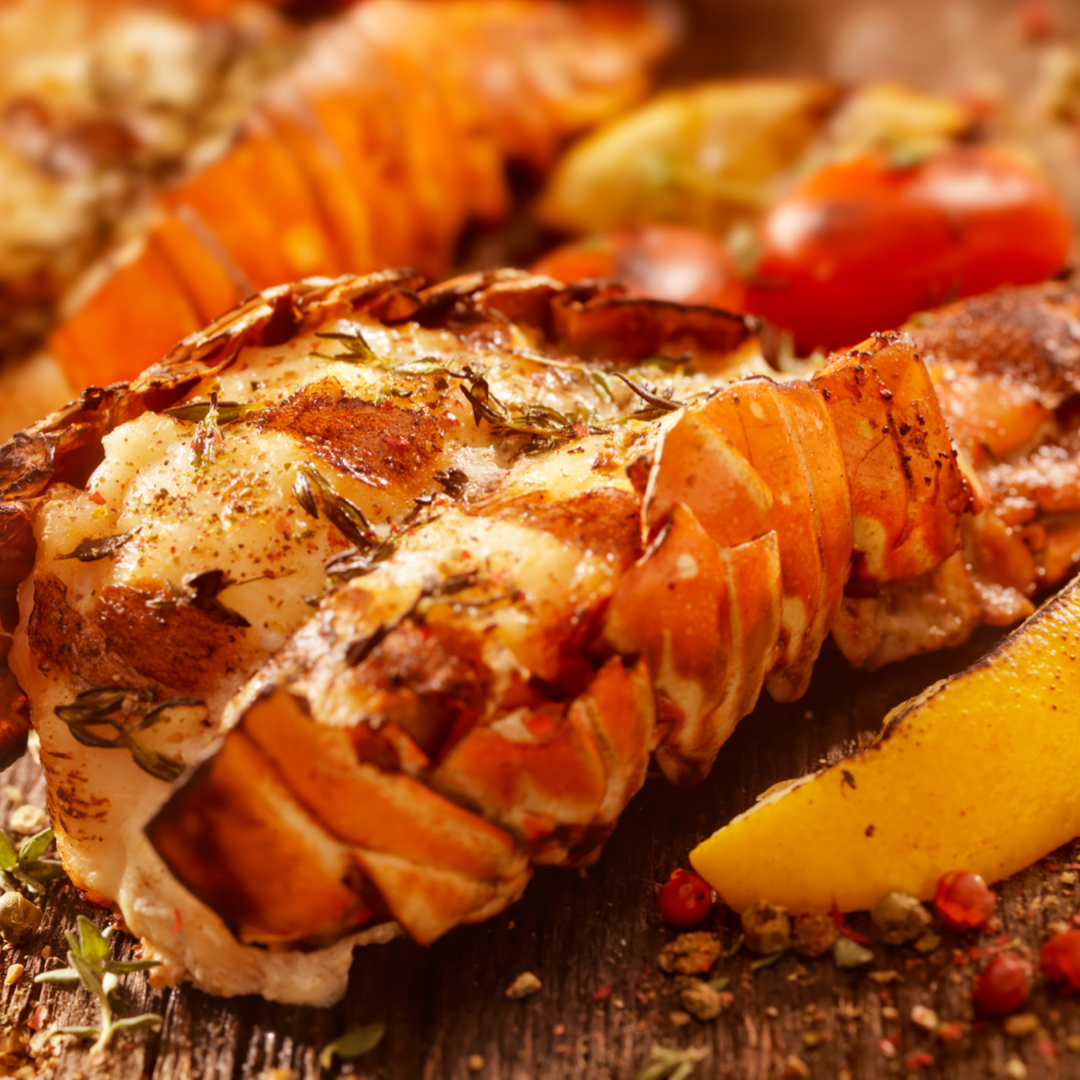 President's Remarks
Statistical and anecdotal evidence continues to point to a strong recovery for Belize's Tourism Industry. While the outlook for the rest of the summer and fall—our traditionally slowest time of the year—is not likely to reach last year's "revenge travel"-inspired levels the general consensus is that late November and beyond will see both hotel occupancy and overall tourism revenues return to at least 2019 levels.
And while much credit for the turnaround should be given to the strong public/private partnership that took us through the pandemic it is not quite time to celebrate.
One huge factor is that the world's top scientists are less sure than ever about the future of Covid-19. In early July I returned from a European trip and passed through airports in Geneva, Amsterdam and Atlanta. All three were so crowded with travellers that the waits in security lines were as long as 90 minutes. But the worst part was that while Europe was in the grip of one of its worst Covid surges of the pandemic you could count the number of people wearing masks on one hand.
Another example. Out of a group of 19 people on my two week hiking trip in France, Italy and Switzerland, a total of seven contracted Covid and had to sit out some or all of the amazing trekking.
Of course the good thing about the latest Covid explosion—and Belize is as bad as anywhere—is that the dominant Omicron variant, while easily transmitted, is far  less lethal than its predecessors. How long that luck will last is anybody's guess, but one sure thing is that if a new variant develops that combines the mortality of Delta with the "catchiness" of Omicron we will long for the good old days of April 2020.
Is there anything we can do to prepare for a serious return of a new and deadlier Covid? Or some other tourism-killing event like a major terror event, mega crime spree, war or earthquake?
Here are a few suggestions for policy makers to think about:
Reform labor and Social Security legislation to allow for quick pre-planned emergency action that will allow laid off workers to easily receive Government assistance without losing their ties to employers.
Pre-package emergency loan programs for the private sector that can be accessed with a minimum of red tape. As part of the program tourism businesses can be trained to pro-actively keep better financial records. The time to get your loan application data together is before, not during the emergency.
The Belize Tourism Board, as the industry's major marketer, needs to pre-position a flexible marketing plan to respond to the particulars of the emergency along with a line of credit that will kick in as revenues from hotel tax dry up.
These are just a few samples of how the industry can prepare for the next disaster. Remember that such foresight is nothing new. We plan for hurricanes; we're starting to prepare for sargassum. A little bit of preparation for the next economic shock certainly can't hurt.
IN THE HEADLINES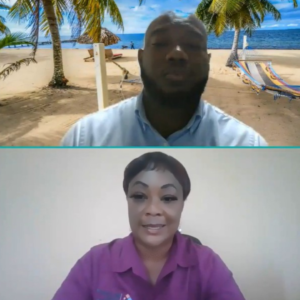 BTIA PARTICIPATES IN WEBINAR FOR US MARKET
In July, BTIA's Executive Director, Mrs. Linette Canto participated in a Festivals in Belize webinar for 75 US travel advisors. The session was moderated by Travel Trade Manager, Natia Kvachadze. The Belize Tourism Board and the Belize Hotel Association were represented by Mr. Simon Noralez and Mr. Reynaldo Malik, respectively.
The panelists shared their expertise with the travel advisors and collaboratively promoted the destination. Mrs. Canto spoke on the importance of our local festivals as they provide an avenue for visitors to get to know the culture and experience the essence of the destination. Mr. Noralez provided an overview of Belize, while Mr. Malik highlighted the opportunity that festivals provide for hoteliers to increase their bookings and revenue flow. Following the panels there was an engaging question and answer segment which was fielded by the three presenters. A raffle draw was held to close off the session, with prizes provided by Sun Breeze Hotel and Naia Resort and Spa.
BTIA's Executive Director was pleased to participate in the webinar, stating, "I was honored to have the opportunity to present on behalf of BTIA and our beautiful country Belize. Our festivals are a celebration of our rich culture, traditions and heritage and we welcome both international and local tourists to join in the festivities".
BTIA is a proponent of festivals as we recognize that they bring value to our membership and boost the tourism industry on a whole.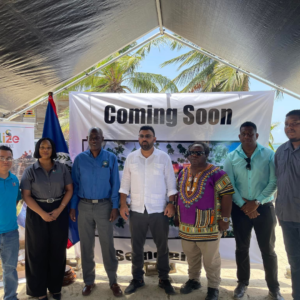 SEINE BIGHT WELCOME CENTER CONCEPT IS UNVEILED
On Wednesday, August 3, BTIA's Executive Director, Linette Canto, participated in a ceremony hosted by the Belize Tourism board (BTB) to unveil the Seine Bight Welcome Center Concept. The ceremony was held at the current Seine Bight Police Station where Hon. Anthony Mahler, Minister of Tourism and Diaspora Relations and Hon. Rodwell Ferguson, Minister of Transport, Youth and Sport addressed the gathering. Members of the Seine Bight Village Council, villagers and invited guests from neighboring communities were in attendance.
According to the BTB, the project will give the area a complete makeover with lighting, landscaping, and relocation of the Police Station to a new building. This will provide the community with a place to display their culture and heritage.
The new infrastructure will include:
A 500 sq. ft. mini-amphitheater entertainment center with a seating area for drumming and performances
A 2500 sq. ft. open concept welcome center for a Garifuna culture museum
Three vendor booths for food and artists
An outside seating area with benches for 60 visitors
A walkway from the road up to the sea
The BTB has advised that the projected timeline for the completion of the Seine Bight Welcome Center is nine months.
BTIA REPRESENTED AT CONSULTATION WORKSHOPS FOR THE CRUISE AND ENERGY SECTORS
BTIA participated in a National Cruise Tourism Policy Planning Workshop which was held at the Best Western Belize Biltmore Plaza Hotel in July. It had the participation of over 50 representatives of the cruise ship industry. During the workshop the current and potential strengths, weaknesses, opportunities and threats of the cruise industry and its stakeholders were discussed.  One of the priority areas that BTIA focused on was social equity, which includes equal wages for gender, fair labor practices, and childcare for workers in the industry. The objective of the workshop was to assess the current cruise sector trends, competitive advantages, development constraints and opportunities to determine a path forward for the next 10 years.
Earlier this month, the BTIA also participated in the National Energy Policy Stakeholder Consultation Workshop which was hosted by the Ministry of Public Utilities, Energy, Logistics and E-Governance. Eighty persons from across various Ministries, regulatory bodies, and the private sector met at the Best Western Belize Biltmore Plaza to review the country's existing National Energy Policy. The revision of the National Energy Policy focuses on utilizing renewable sources of energy to reduce the cost of power and allow Belize's energy sector to become more self-sustainable, while reducing carbon emissions and pollution in the environment.
As an organization with over 200 members, it was important for BTIA to have representation at this forum in order to bring focus to key areas that are of concern to the association. These include electricity costs, electricity access in remote areas, environmentally-friendly energy solutions, and availability of financing for energy efficiency upgrades.
BELIZE NATIONAL TOUR GUIDE TRAINING PROGRAM
Caye Caulker BTIA (CCTBTA) is excited to get training back on track after the extended disruption resulting from the COVID 19 pandemic. The Belize Tourism Board and CCBTIA signed a contract for delivery of the Belize National Tour Guide Training Program on Caye Caulker. Sixty applicants have been approved for the training which is taking place in 2 cohorts. In an effort to offer relief in the face of pandemic challenges, scholarship funding was provided by the two agencies, resulting in a reduced fee.
Pictures: COHORT One: Trainer Ms. Lilliana Marin , and COHORT Two: Trainer Ms. Luz Hunter.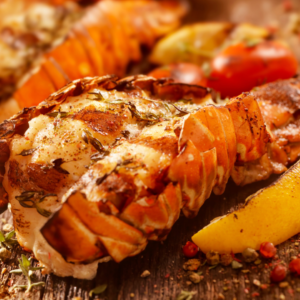 PLACENCIA'S 2022 LOBSTER FEST WAS A HUGE SUCCESS!
The 22nd Placencia Lobster Fest was held from July 15th to 17th on the Point at the Placencia Municipal Pier. It was well attended by both international and domestic tourists. There were a variety of activities, including face painting, a lobster cookoff, watermelon eating contests, boat parade, mechanical bull riding competition, and much more. Stig Da Artist, Dee Breezy, Kylo Eiley, Pantempters Steel Orchestra, and a host of local DJs energized the crowd with their impressive performances.
Lobster Fest 2022 was made possible through the efforts of the Placencia BTIA, Placencia Village Council, the planning committee, sponsors, vendors, and those who travelled from near and far to be there. We would like to thank the organizers for setting the bar high for local festivals and next year will only get better! We are already planning for July 14th, 15th & 16th, 2023!!
We would also like to take this opportunity to remind you that the Placencia Breeze is back. The Placencia Breeze is the newspaper of the Placencia BTIA and covers local tourism and community news.
The 2022-2023 advertising kit is presently being finalized and will be available to one and all very soon. Also remember there are great advertising discounts for BTIA Members! It is a great time to think about joining!
WHY BELIZE SHOULD BE ON EVERY CULINARY ENTHUSIAST'S RADAR
In Belize, the world's second-largest barrier reef system stretches along the Caribbean coast and rainforest trails lead to Central America's highest concentration of Maya ruins. But follow the aroma of coconut curry shrimp and you'll get to know another side of Belize. In a country where nature is medicine and food has long been the foundation of ancient civilizations, tapping into Belizean culture means tasting it. With a uniquely Caribbean and Central American identity shaped by several cultures, including Kriol (Creole), Maya, Garifuna, Mestizo, Mennonites, East Indian, and Chinese, the flavors here are just as diverse as the landscapes. Read more.
TRAVEL TIDBIT
TRAVELERS ARE SEEKING THE LOCAL EXPERIENCE
Travel has evolved and travelers no longer expect to be confined to their resort or hotel, consuming the foods that they are used to and interacting with people from their own country. Modern day travelers desire engagement with the people, cultures and landscapes of the countries they visit. They are eager to try new things.
Cultural experiences are the high point of many journeys and modern travelers are eager to witness and participate in local traditions. As more and more people grow tired of standard vacations, there has been a shift towards wanting to see the "real" side of the destinations they visit. Cultural diversity abounds in Belize and we boast myriads of unique attractions. We are in an ideal position to offer authentic tours and experiences which show visitors what it is like to be a local in our lovely destination.
DIAMOND SPONSORS