Join us for a delightful celebration at the Hopkins Mango Street Fest 2023! We cordially invite you and your loved ones to experience the vibrant flavors, captivating music and games, and lively ambiance of this year's festival.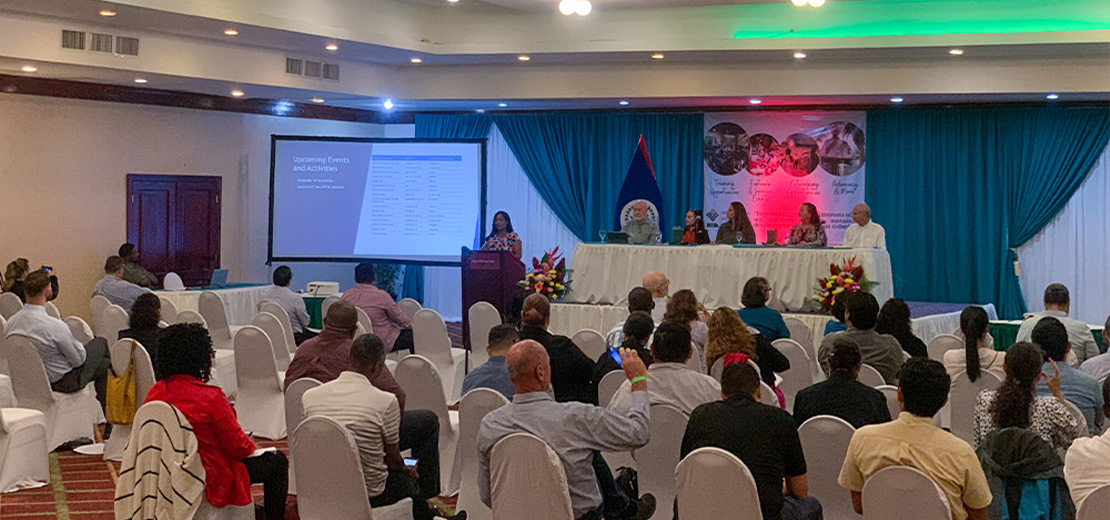 Speaking at the 37th Annual General Meeting of the Belize Tourism Industry Association, which was held yesterday at the Best Western Plus Biltmore Plaza, President Stewart Krohn congratulated members for their remarkable comeback from the Covid-19 pandemic and pointed to five areas that BTIA needed to focus on in the coming year.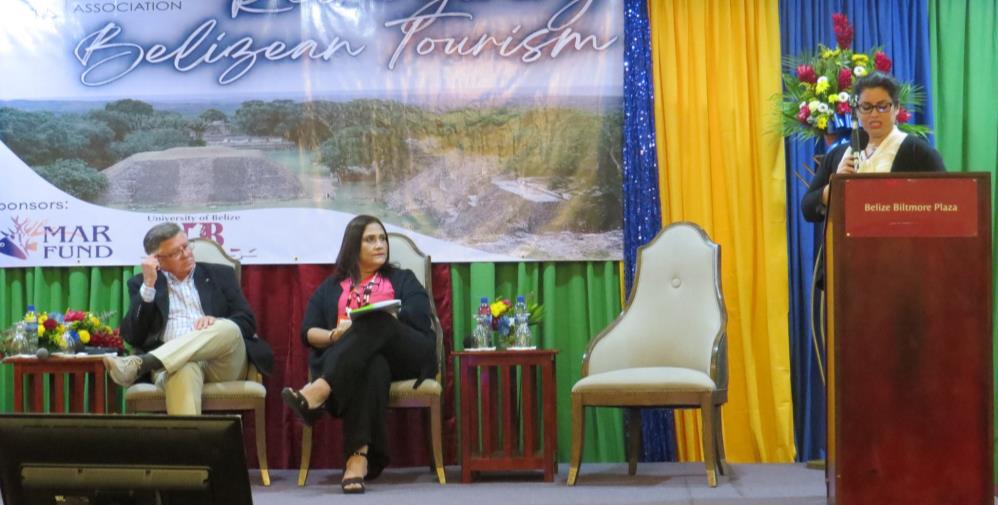 The BTIA "Re-imagining Belizean Tourism" Summit was held on May 26, 2022 at the Best Western Plus Belize Biltmore Plaza. The main objectives of the summit were: To examine Belize's position as a tourism destination in the aftermath of the COVID 19 pandemic; To gather data and industry positions to contribute to the revision of the National Sustainable Tourism Master Plan; To formulate recommendations for Belize Tourism's Strategic Direction in a Post Covid 19 Era; and, To discuss destination best practices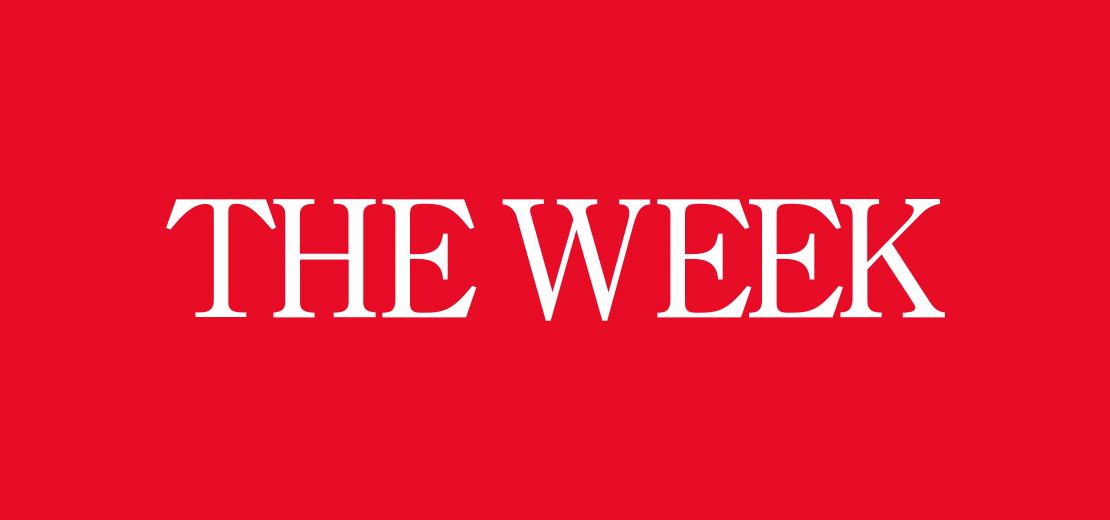 The Week, a popular UK online magazine which focuses on international news and commentary, has featured Belize in their current trip of the week segment.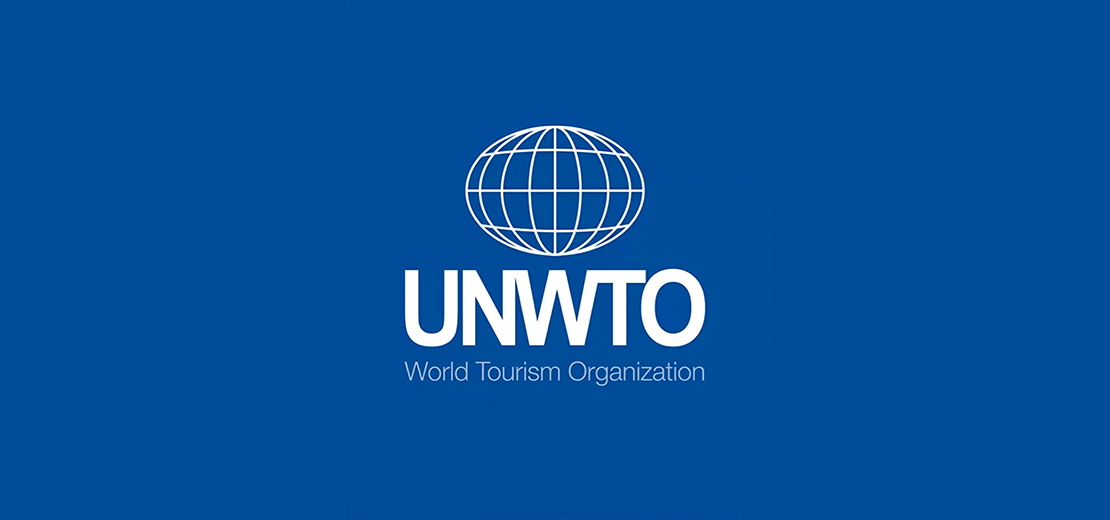 The most recent issue of the World Tourism Barometer released by UNWTO in September highlights several key findings, which include the following: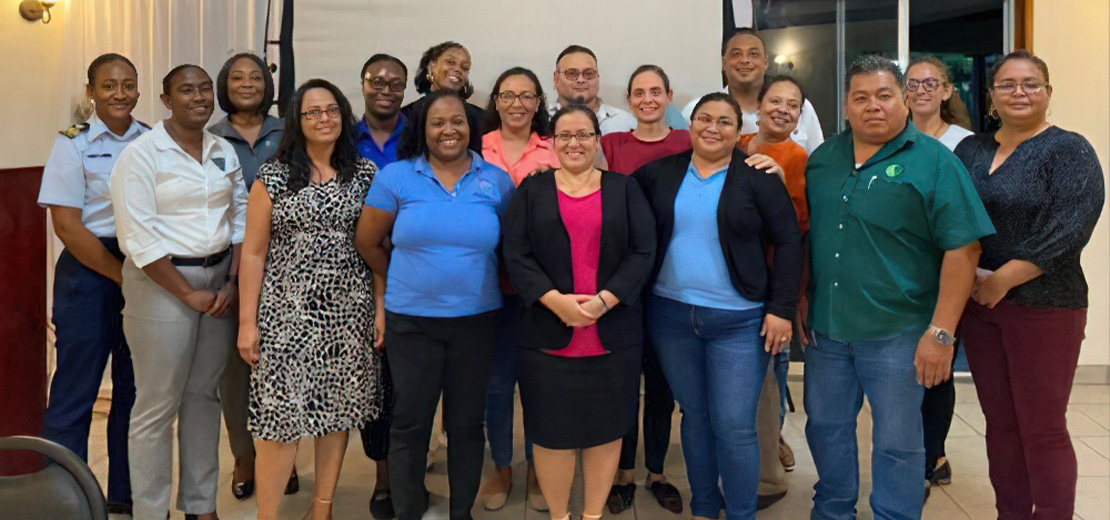 As a part of its mandate, BTIA is committed to advocating for the sustainable development of the tourism industry. With that in mind, Executive Director, Linette Canto was pleased to participate in the Marine Spatial Planning Process (MSP). MSP is a public process of analyzing and allocating the spatial and temporal distribution of human activities in marine areas. The overarching principles, once defined, will guide decision-making, establish how the process will be conducted and how stakeholders will be engaged.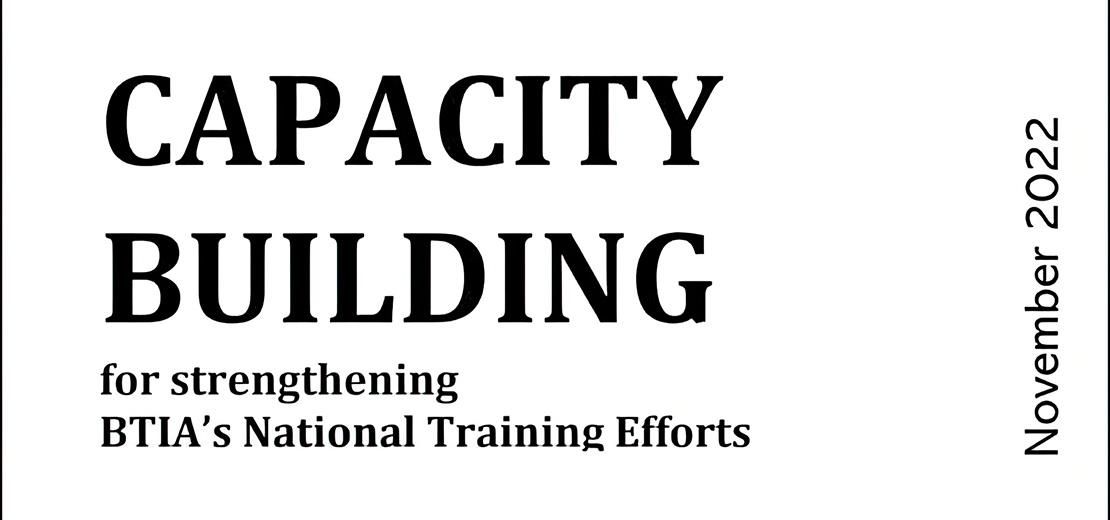 Earlier this year, Caye Caulker BTIA successfully applied for a Matching Grant from the Belize Tourism Board (BTB) to be used in "Capacity Building for Strengthening BTIA's National Training Efforts." As a result, the following series of trainings will be available in October and November: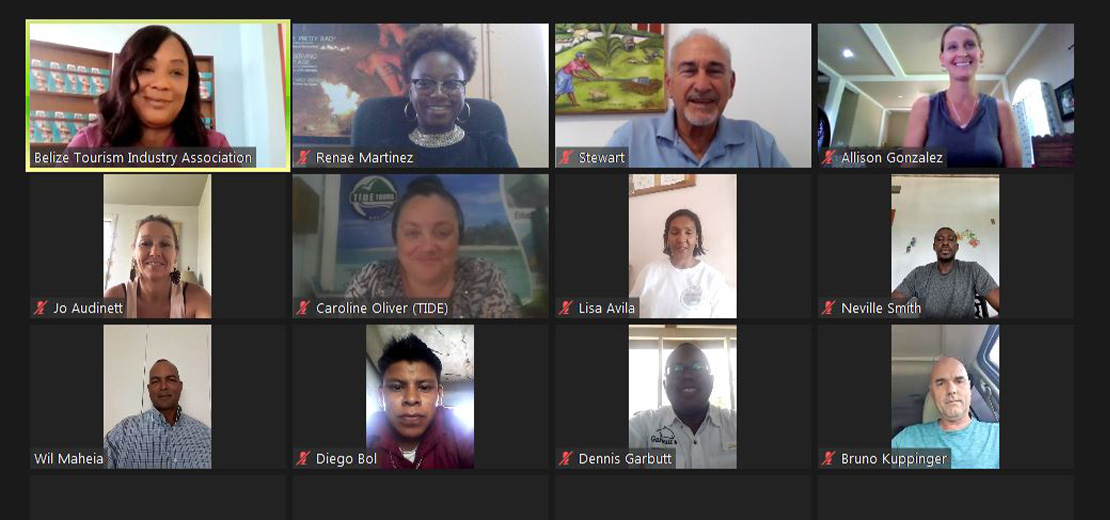 On Friday, September 23, 2022, BTIA's Toledo Chapter held its Annual General Meeting. The meeting, which was held virtually, was well attended and culminated in the election of the new board of directors for the Toledo Chapter.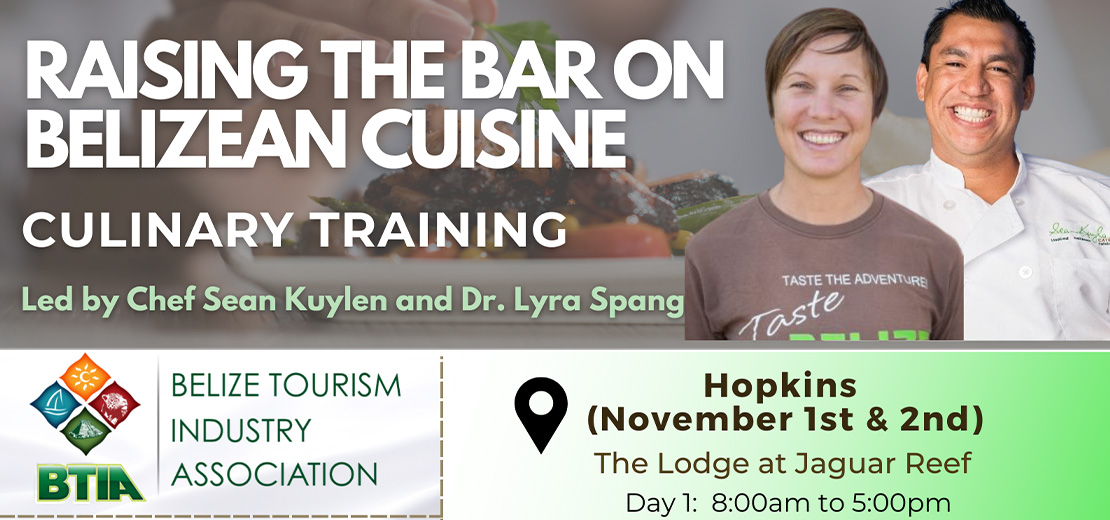 BTIA is diligently preparing for our highly anticipated culinary training in early November, which is guaranteed to take local cuisine to the next level. Celebrated Chef, Sean Kuylen and well-known Belizean food scholar, Dr. Lyra Spang will be leading a two-day course for chefs and sous-chefs in Hopkins, San Ignacio and San Pedro.